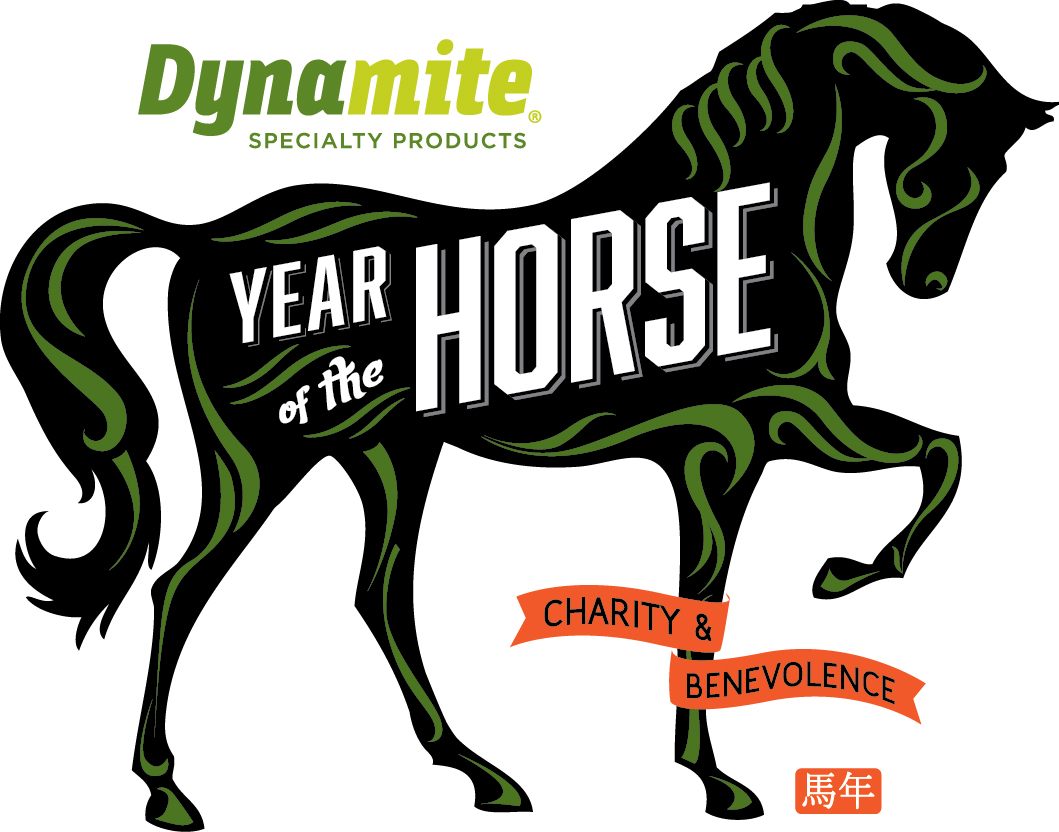 January 31 is Chinese New Year. This internationally celebrated holiday marks the welcoming of 2014 and beginning of the Year of the Horse. We instinctively felt the need to do something to celebrate a year that honors this majestic animal, the genesis of our company.
It's sometimes hard to face, but for every horse you have loved and cherished in your life, there are many others that have been abandoned, abused or neglected. For every bag of Dynamite product that leaves our warehouse destined for one lucky horse, we know there are many more horses that are hungry or malnourished.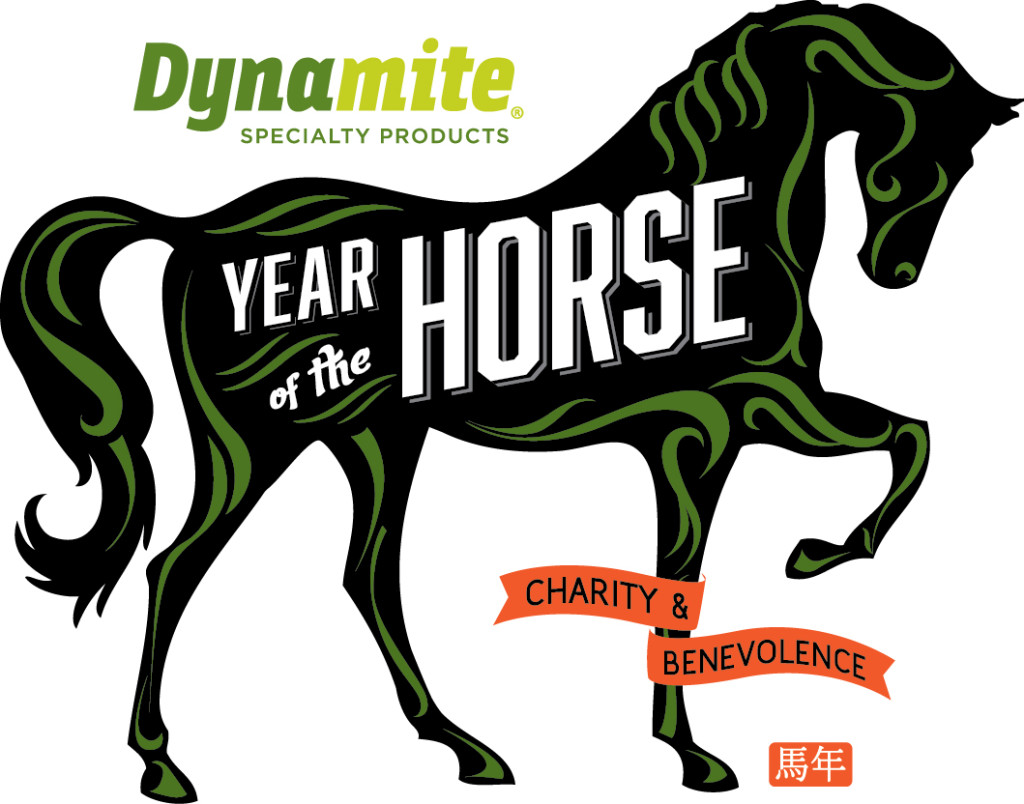 You know that with Dynamite products your lucky animals have their lives enriched with solid nutrition. Wouldn't it be nice if the horses that aren't so lucky could be helped simultaneously with your Dynamite purchase?
Throughout the country there are many dedicated organizations that are looking out for these not-so-fortunate horses–giving them a little bit of luck and a second chance at life. Dynamite's Year of the Horse Project is focusing on helping these organizations that are close to our distributors' and customers' hearts.
NOMINATE YOUR FAVORITE HORSE RESCUE
We need your help! The first step for our project is collecting nominations for your favorite horse rescue organization to be a recipient of our Year of the Horse funds. We have set up a form below (or click here) that is easy to fill out. Please note you need to scroll down to fill out the full form. Get your nominations for our first quarter donation in by February 15th. Can't make that deadline? Don't worry. We will have 3 more opportunities throughout the year.
GET THE WORD OUT
On February 17th we will announce the first horse rescue in the project. You will have an opportunity to get the word out to your friends, family, downline, etc. The more people that know about the Year of the Horse Project the better. We will be talking about the project and how people can participate on our Facebook page and this blog. These are easy ways to share the information with others.
HOW ARE THE FUNDS ACCUMULATED?
The donation funds will start accumulating February 1st. A constant for 2014 is we will be donating 5%* of every purchase of Dynamite Equine TNT to the Year of the Horse donation fund. The bigger the product size the bigger the donation. We also will be doing other things throughout the year for each quarter's recipients.
HOW CAN I KNOW WHAT'S GOING ON DURING THE YEAR OF THE HORSE PROJECT?
Make sure you are "friends" with Dynamite Specialty Products on Facebook and are subscribed to this blog to get the latest information on this special 2014 project. You will want to stay in the know. There will be special days with bonus ways to donate to the growing fund through your purchases. A new rescue will be selected for each quarter from all the nominations we have received.
We are excited to hear your nominations and to have the opportunity to help improve the lives of some special horses in need. Happy Year of the Horse!
*Donation calculations are based on wholesale pricing.
Nominations for our 2014 Year of the Horse Project are now closed. Thank you to everyone that participated.
Create your free online surveys with SurveyMonkey , the world's leading questionnaire tool.