Dynamite Conference
September 30 – October 2, 2022
in Boise, Idaho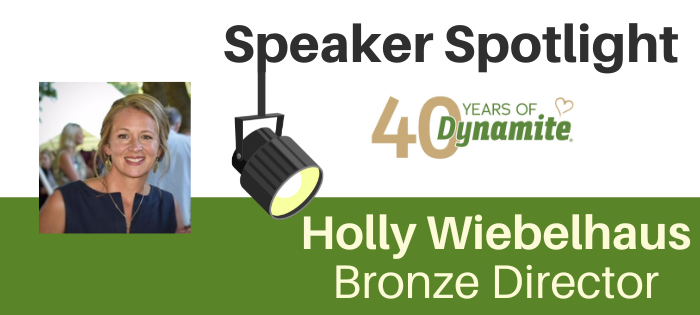 Holly is a diverse riding instructor with 30 years of experience. Holly was the owner, trainer and instructor at Topside Farm, in Oconomowoc, WI for many years. Her focus has been the teaching and training of hunter/ jumper horses and riders, with an emphasis on a dressage foundation. Holly uses her keen insight to help horses of all walks of life better excel with their riders. Dynamite Specialty Products have long been her foundation for optimum horse wellness. Holly is now located in Alpine, Wyoming, and has shifted her focus to additionally helping horses and riders by assessing their saddle fit and needs with Prestige Italia saddles and accessories, helmets and body protection from Charles Owen, and riding apparel from R.J. Classics.
The stuff NOT in the bio (comments from The Dynamite Home Office)
Holly has been with Dynamite for 22 years and is a Bronze Director. She has come to the Dynamite Home Office a few times as she passed through Idaho during her travels and she is always a joy. She is a ray of sunshine and her positive energy is contagious! Holly has a very down-to-earth approach to teaching and she helps every learner feel comfortable and capable in her presence. As a fun side note, many of our best Dynamite photos have come from Holly through the years. In fact, we have a photo of Holly's daughter and dog hanging in the Dynamite Home Office lobby!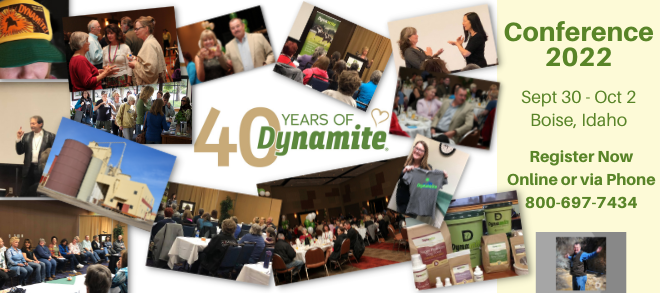 To learn more about Dynamite's 2022 Conference, click here!