Dynamite Conference
September 30 – October 2, 2022
in Boise, Idaho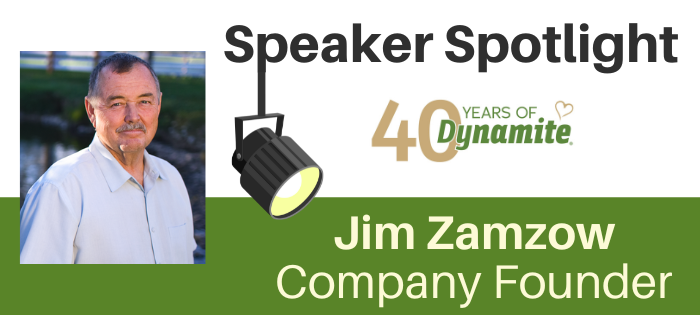 Jim Zamzow founded Dynamite in 1982 with a vision to improve the health of all living creatures. In the 40 years since then, the company has grown and morphed as our collective curiosity about health has led to natural solutions that work. Like so many of the people Dynamite has attracted over the years, Jim has been a lifelong learner and never met a topic that he didn't want to understand better. His college years focused on biology and business, his years in the Air National Guard taught discipline and eventually lead to a private pilot license that he still uses. His karate training built patience and focus, while his time at the feet of various mentors taught him about soil chemistry, microbiology, nutrition and mycology. Jim's time spent listening to various strangers over the years has filled in a thousand gaps between (bee-keeping, sprinkler repair, hyperbaric chamber therapy, and so much more). His most recent passion is fermenting and as his wife, Faye, will attest, he currently fermenting EVERYTHING.
The stuff NOT in the bio (comments from The Home Office)
When Jim flashes his bright blue eyes and welcomes you into a conversation, you will quickly feel like you have been friends for years. At prior Dynamite's conferences he has often been found in the back of the room answering questions, listening to someone's ideas, and learning from the people around him. While most of us feel like we are there to learn from him, he will tell you that he is the one learning from you.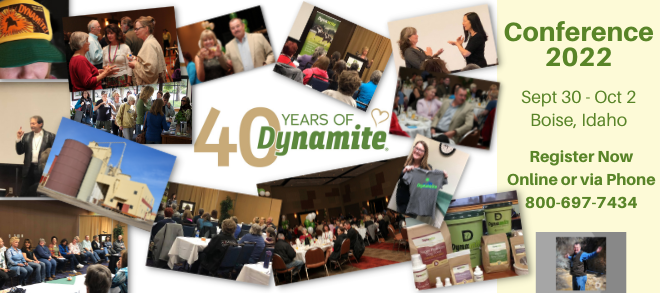 To learn more about Dynamite's 2022 Conference, click here!