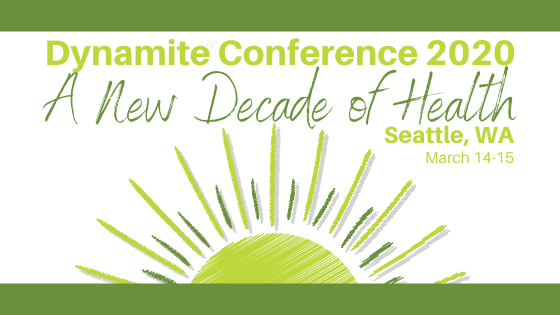 MARCH 14-15, 2020
Seattle, WA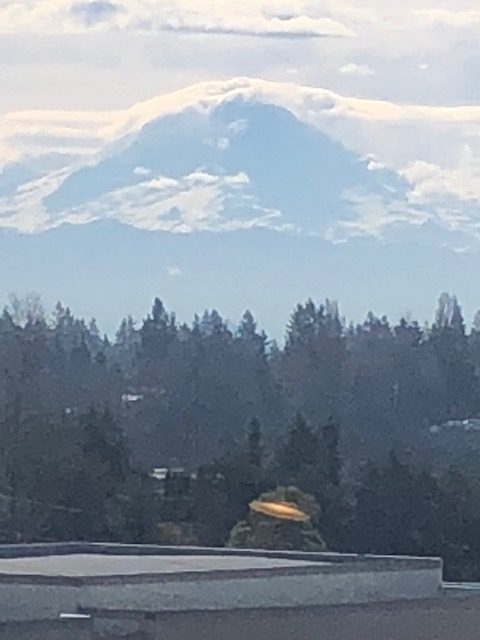 LOCATION: Crowne Plaza Seattle Airport | 24 Hour Free Airport Shuttle
GET DIRECTIONS HERE
HOTEL: Crowne Plaza Seattle Airport
17338 International Blvd | Seattle, Washington 98188
To book your room
Mon – Fri 8:00 AM – 4:00 PM
Call 206-428-2112
or EMAIL anytime: reservations@cpseattleairport.com
(availability is limited, so we recommend booking asap)
REGISTRATION: $140 (non-distributor guests $50)
(800) 697-7434
AIRPORT: Seattle Tacoma International Airport (SEA) Sea-Tac, Find Flight Information HERE
WHAT IS CONFERENCE?
From our inception in 1982, Dynamite has been slowly and steadily built on relationships. Face-to-face, conversation by conversation, question by question, and answer by answer, we have evolved to become who we are today. We learn through the simple process of energy exchange between people's hearts, driven by the animals in our care. Knowing that everything is energy and that animals instinctually know what they need, our animals have a way of connecting our hearts to sources of information to improve all lives.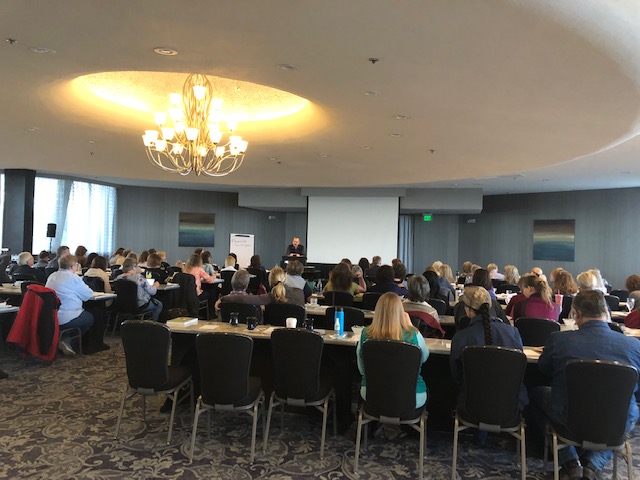 Every year, Dynamite hosts a gathering of Dynamite distributors to ensure we are passing on what we have collectively learned from our animals and experiences, as well as cultivating, stimulating and perpetuating our culture of information exchange. Simply put, Dynamite creates the space for magic to happen through conduits and many of the biggest beneficiaries are the lives who cannot attend (both two and four-legged).
In the months leading into conference each year, we are often asked what can attendees expect? There are some standard agenda items: product and ingredient education, eating meals together, hearing from knowledgeable speakers, and meeting new people who share our beliefs about healing. These things alone are certainly worth making the effort to attend. But, those who have attended conference in the past know that the real magic happens in between the planned topics. It happens when someone is working through an issue with their horse and another person in attendance has a solution and can offer suggestions. This is why we have heard many attendees say, "My animal sent me to conference."
It's always fun to see who is drawn to conference each year and how the group as a whole creates and builds together. It is also fun to hear the stories of who wasn't planning to come but did so at the last minute, only to meet someone who had answers.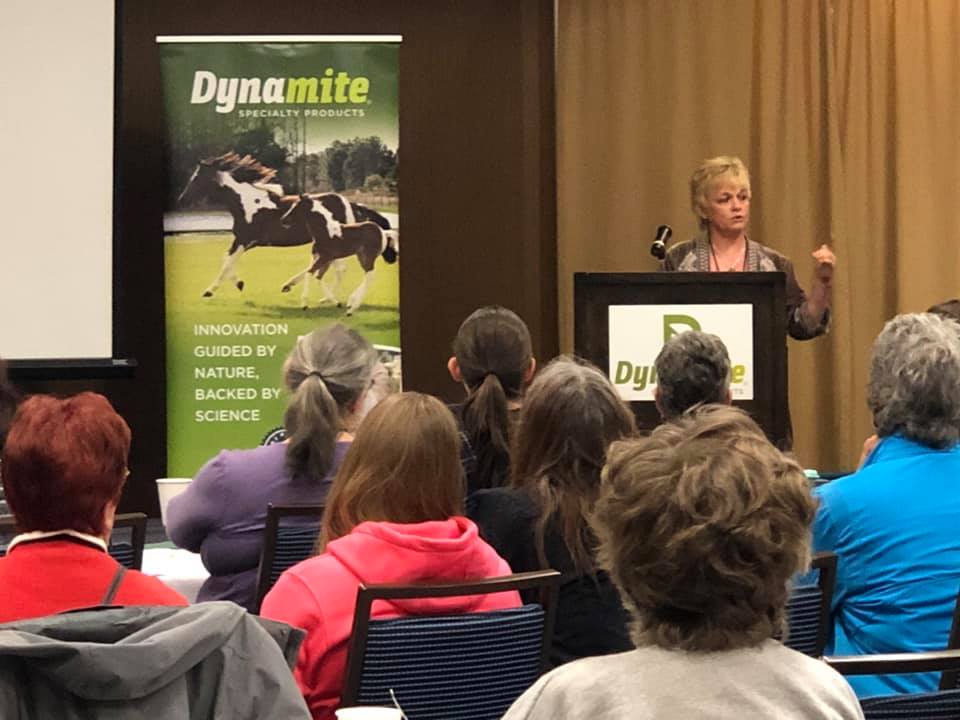 So, what will conference 2020 be like?
Attendees can expect a fun atmosphere (the Crowne Plaza Seattle Airport is a nice hotel, walking distance from the airport, and across the street from the light rail into downtown), shared meals, personal interactions with people from different walks of life, good speakers with thought-provoking and practical information, and of course, the experience of energy-exchange that only happens at Dynamite gatherings.
Did you hear that? It's your heart speaking to you…we'll see you in Seattle!
AGENDA: (More details to come!)
Saturday | March 14th
7:00am – 5:00pm: Educational and Networking Sessions
(Breakfast & Lunch INCLUDED)
Sunday | March 15th
7:00am – 2:00pm: Educational and Networking Sessions
(Breakfast & Lunch INCLUDED)
SPEAKERS:
Every year we choose speakers who have used Dynamite products, have insights to share and are able to speak to the group. Often our speakers come out of the woodwork as we're planning the event… do you have something to share? Please contact us asap and let us know: marketing@dynamitemarketing.com
Jim Zamzow, Dynamite's Founder
Jim has been a life-long learner and never met a topic that he didn't want to openly understand better. His time at the feet of various mentors taught him about soil chemistry, microbiology, nutrition and mycology and his time spent listening to various strangers over the years filled in a thousand gaps between (bee-keeping, sprinkler repair, hyperbaric chamber therapy, and so much more). There are not very many topics that Jim doesn't have some knowledge about.
Learn more by clicking here…
Joan Ranquet, Silver Director and Animal Communicator
Joan has connected with animals professionally for over twenty-five years, she's connected with them personally as long as she can remember. Her calling has led her to work with hundreds of thousands of pet owners, trainers, barn managers, and vets – teaching animal communication through workshops, wildlife retreats, and private sessions.
Learn more by clicking here…
Dr. Regan Golob ("Doc Golob"), Gold Director
Although holding degrees in both Biology and Chiropractic, Dr. Golob is noted for vastly expanding his knowledge beyond the confines of any single discipline. He integrates his knowledge of the healthy functioning of all aspects of humans, animals, micro-organisms and plants to guide and nurture people and animals to optimum health. Dr. Golob does not treat illness and disease. Instead, he aids in awareness and enhancement of total health. Through his guidance, people become capable of replacing illness and disease with excellent health through learning to make better choices.
Learn more by clicking here…
Tracie Audette, Silver Director
Tracie grew up in rural Alaska in one of the original endurance sled dog racing families. Her dad was instrumental in creating the Iditarod International Sled Dog Race. Over the years, the Seaveys have become one of the premier sled dog racing families in the world. Tracie has helped with the nutritional programs for the family kennels, provided therapy for the teams, which is vital in the development of the elite canine athlete. Tracie takes a very intuitive, yet workman like approach to wellness. She teaches the practical application of therapies and modalities, and nutritional concepts that people can take home, and put into practice for themselves.
Learn more by clicking here…
Callie Zamzow, co-Owner, CEO, and Daughter of Founder, Jim Zamzow
In alignment with "caring for the Earth and all that live on it," the role of CEO extends beyond just overseeing the business itself. With a degree in biology (emphasis on microbiology), Callie's education supports the nature and science aspects of the business. This, coupled with her unwavering passion to carry forward the vision of her father's company into the future, help her as she strives to accomplish both with the help of Dynamite's vast network of distributors and partners. Learn more by clicking here…
Dawn Cramer, Dynamite Director
Dawn is a longtime Dynamite Director and competitive horsewoman. She is also actively involved in educating numerous women's groups and bringing awareness to the importance of becoming financially independent. She founded the Women's Mastermind Program in early 2012 for women to reach their goals within the many fields of the small business industry.
Learn more by clicking here…
Kay Aubrey-Chimene, RMT, CLTI, CPTI & Bronze Director
Kay is an internationally known Bio-Nutritional Consultant and Photopuncture Educator specializing in alternative health and nutrition approaches for horses and pets. As the Owner and Director of Grand Adventures Ranch – Holistic Animal Wellness Center, she has developed therapeutic programs for horses afflicted with a wide variety of metabolic problems and protocols for assisting people to bring their animal partners back into Optimal Wellness.
Learn more by clicking here…
Terri Olson, Gold Director
Terri's forever passion has been raising, training, and showing Arabian horses. This is how she met Judy Sinner, which began their 40 year friendship, and started her on Dynamite products…
Learn more by clicking here…