"GeeGee shines likes he's wet, he absolutely looks amazing!!"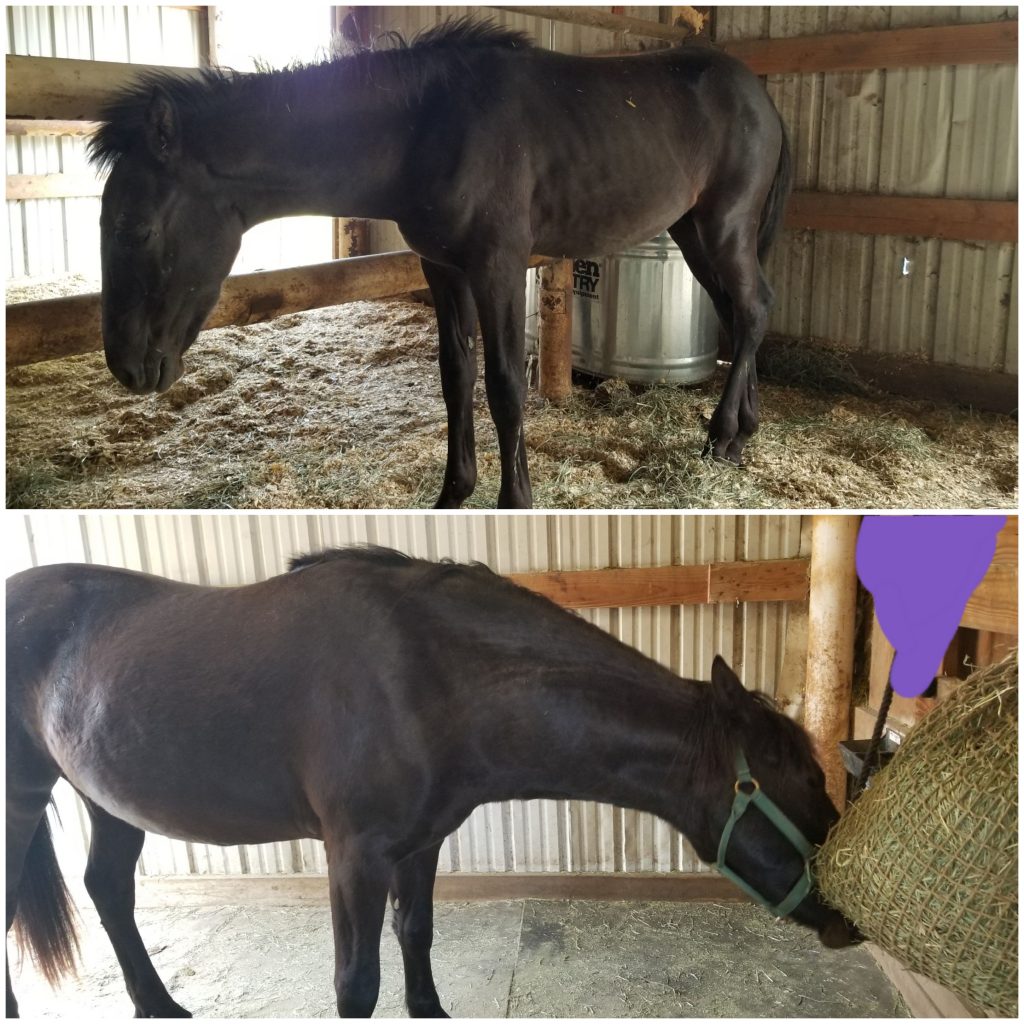 I got this little rescue colt off the Yakima reservation in Aug of 2018. He was estimated to be 4/5 months old, pulled off of his momma early. I started hand picking grass to get Dyna Pro into him, as he wouldn't eat out of a bucket or let me touch him. About a month in, he finally ate out of a bucket. At that point I knew his health would change quickly.
I had him on a simple program, Excel and Dyna Pro for awhile. Thru the winter, I moved him to Dynamite Vitamin/Mineral Supplement, Excel, Dyna Pro and HES pellets for weight gain. 
Thank you, Dynamite, for the excellent health of my animals! – Valerie Vaughn, Director, WA