Submitted by Dynamite Bronze Director, Carrie Eastman

"The above photo is of my beloved stallion, Nafis Rafiq in his youth. He will be 23 this year. He is the last Jilfan Sitam al Bulad dam line stallion that we know of. He is one of 3 remaining high percent Malabar Arabians, and one of less than 2000 Early American Foundation Arabians. He is a throwback to the old style. Heavy bone, tall, moderate dish face, bred for multipurpose function and a very intelligent empathetic mind. Back in his youth, he was a top 20 International Arabian Juvenile Sire and also high point in Breed and Open in Kansas in halter."

"Through a series of events, he ended up moving around a bit. By the time he made his way to me, his weight was not optimal and he had not succeeded in breeding the mare he was turned out with all Fall. Although a wonderful being, he was just generally depressed. The photo below is of Rafi on his arrival at my farm."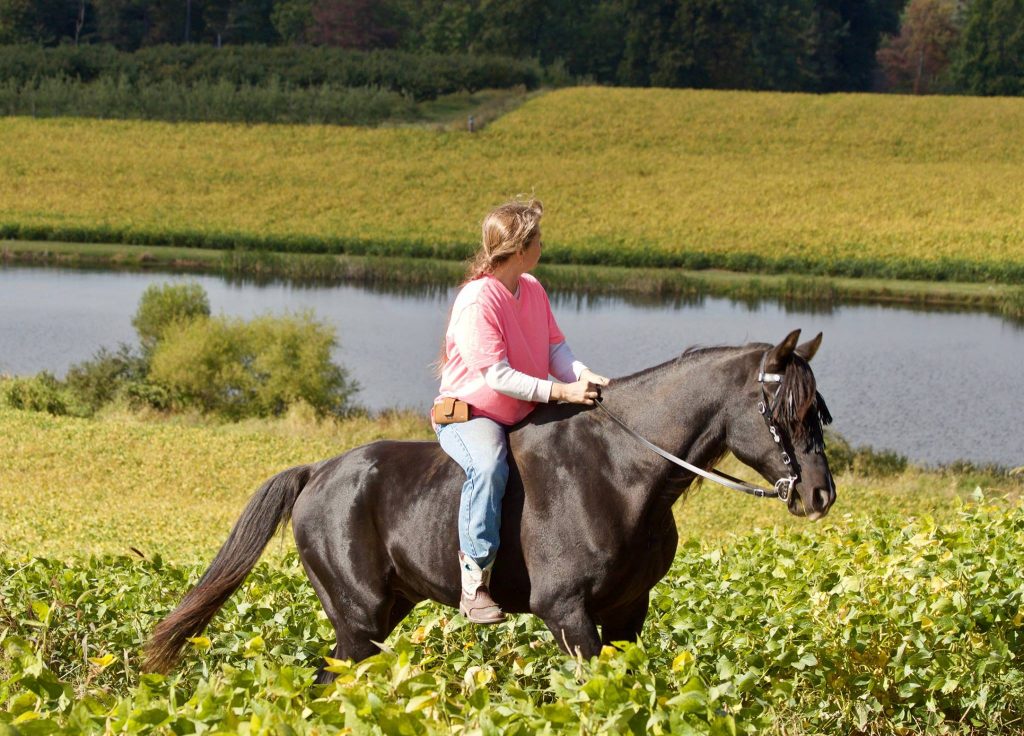 This last photo is of Rafi at a photo shoot this fall!

"After the full Dynamite program and regular hay mashes (his molars had no rough chewing surfaces remaining) he bloomed. He is now my best bud, and in training for trail challenge classes. He also successfully bred and his foal is due in July 2018!"

For more information: www.eastwestequestrianarts.com

*The statements made on this page were given freely and are the sole opinions of the author. We always caution that one person's experience is not a guarantee of results. The statements have not been evaluated by the FDA and are not intended to diagnose, treat, cure, prevent or mitigate any disease. Dynamite Specialty Products takes a firm stance that our products always be used in accordance with the opinions and expertise of your trusted health care professional, doctor and/or veterinarian.