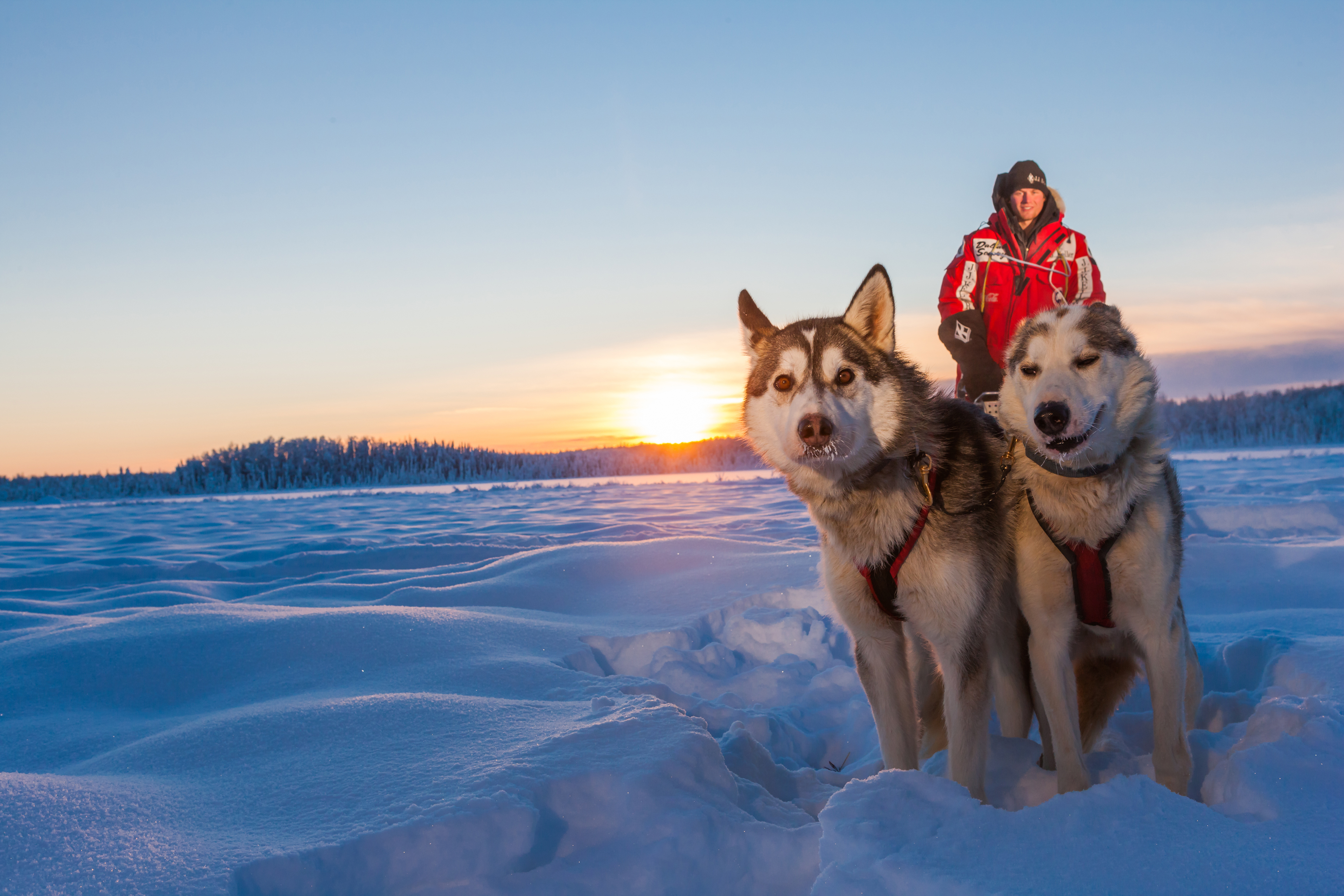 This year a new speed record was set in the Iditarod Trail Sled Dog Race in Alaska. The previous record was shattered by more than 5 hours by our "Dynamite dogs", who just won their second Iditarod in three years. They now own the fastest Iditarod time in history, finishing in 8 days, 13 hours, 4 minutes, and 19 seconds.
Each year our Alaskan Husky sled dogs start training in September, and most will rack up over 3,000 miles of conditioning by the time the Iditarod starts in March. During the 1,000 mile race, the dogs run over 150 miles a day, stopping to rest for a few hours at a time between runs that range from 40 to 90 miles long. The racecourse's extreme terrain includes the Alaska Range, the Yukon River, and the Bering Sea coast. Temperatures can reach 55 degrees below zero and winds have been recorded at more than 40 mph.
During the race and in certain intense periods of training, the dogs' metabolisms kick into overdrive. Mushers call this "race mode", and it is the secret behind these dogs' incredible endurance. In race mode, a 50-pound sled dog consumes between 12,000 to 15,000 calories a day! The dogs are fed Salmon, beef, chicken, liver, fat, and kibble. Of course, our dogs diets also include Dynamite supplements to help their digestive systems work efficiently and to support their immune systems.
We use Dynamite products year round in the kennel to maintain healthy, thriving dogs. The nutritional vitamin and mineral supplements are a key element in our their successful performance and great overall health. The wound care items are fantastic. We use the Trace Minerals Concentrate to control bleeding. It works as a topical blood stopper, or can help the body with internal bleeding by giving orally. It's a must have anytime we are expecting a litter of pups. We add it to mom's food after labor to help prevent excess bleeding, and use when dew-clawing puppies, instead of blood stop.
We've had great success treating viral and bacterial illnesses in adults and puppies with what is now referred to in our kennel as the Dynamite Regimen. This involves dosing with activated Miracle Clay, Solace, Dyna Pro, and Trace Minerals Concentrate every 3 hours around the clock until well. We usually see marked and rapid improvement within a few hours of starting the regimen.
In the kennel and on the trail, we have been able to get an edge on the competition through nutritional support and injury/illness treatment and prevention from the products made by Dynamite. But more importantly, our dogs are just vibrant.
Dallas and Jen Seavey
Dynamite Distributors, Alaska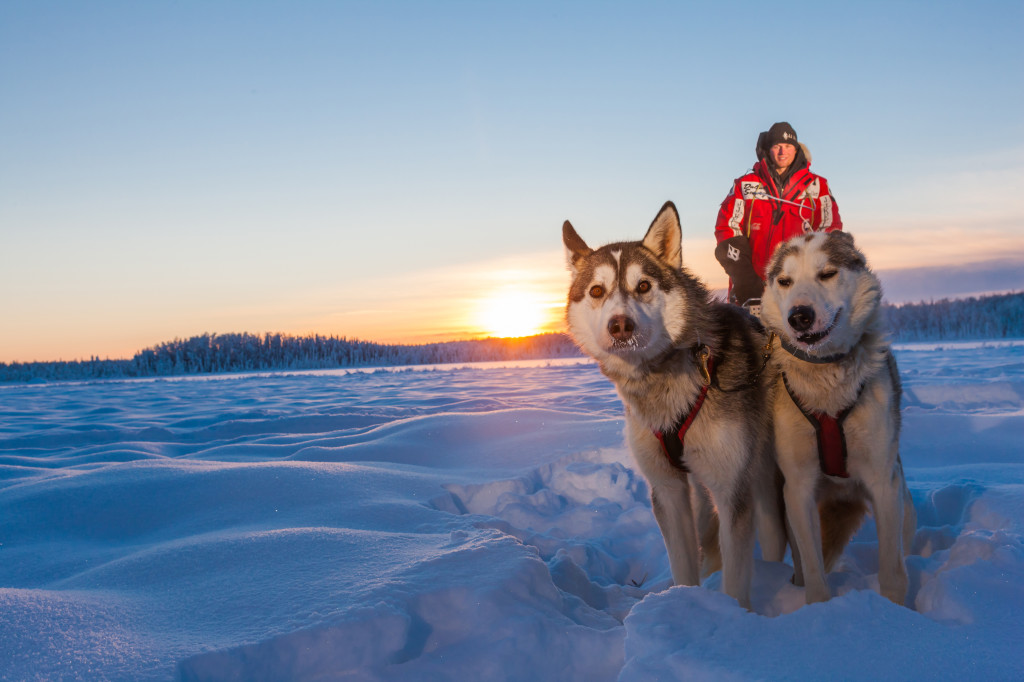 If you have a Dynamite story you'd like to share with us, please send it to us here.
*The statements made on this page were given freely and are the sole opinions of the author. We always caution that one person's experience is not a guarantee of results. The statements have not been evaluated by the FDA and are not intended to diagnose, treat, cure, prevent or mitigate any disease. Dynamite Specialty Products takes a firm stance that our products always be used in accordance with the opinions and expertise of your trusted health care professional, doctor and/or veterinarian.
BACK TO CANINE TESTIMONIALS