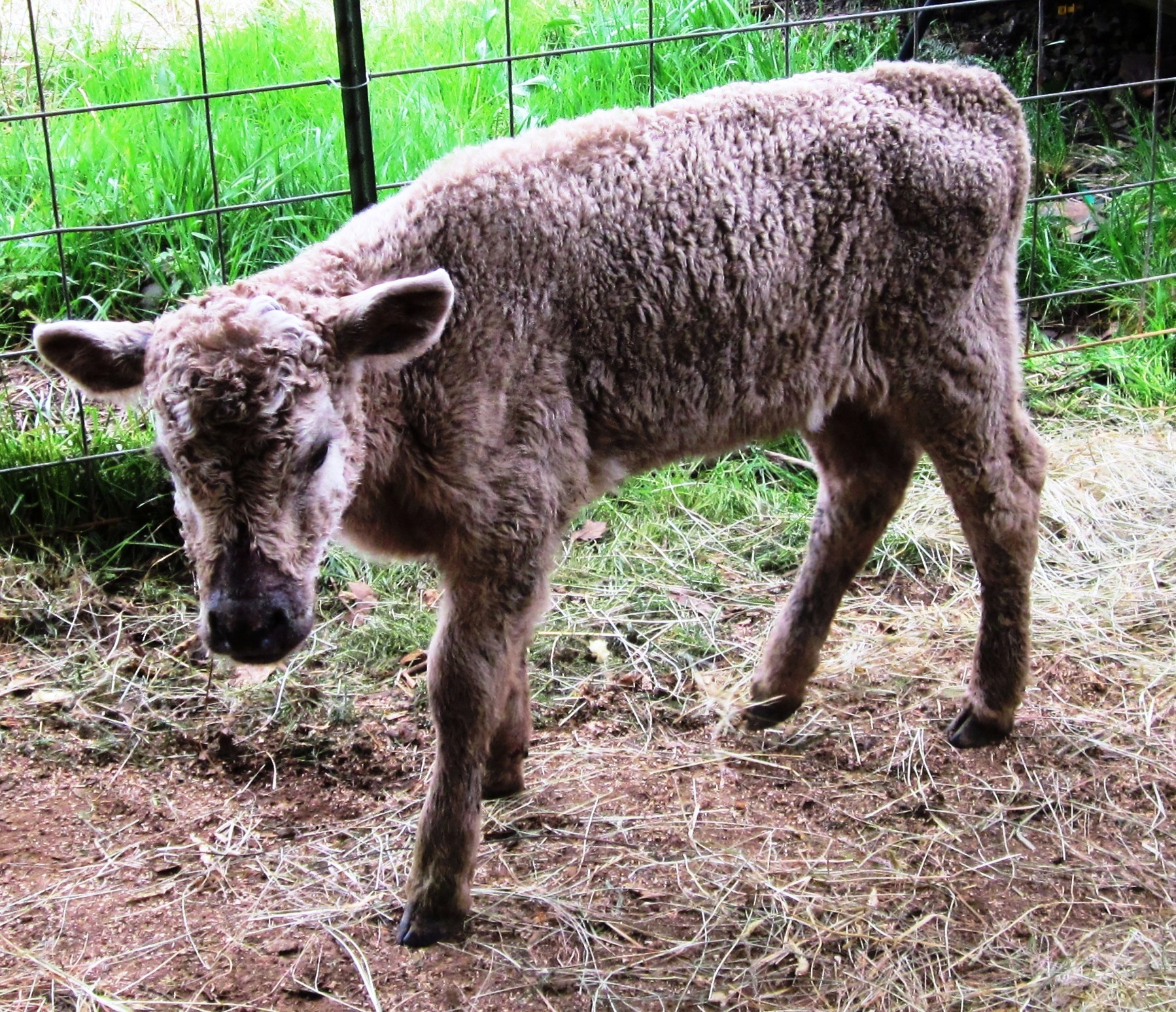 My family of people and animals use the full line of Dynamite products with passion! Recently we adopted a calf that had been pushed out of the care of her mother by her "bully" twin brother. Our neighbor, who raises grass finished beef, asked us if we would like to try raising this 7 week old on a bottle. We jumped on the opportunity and proceeded to go across the creek and help him round her up. But, alas, we could not find her after searching for two hours. We all figured a predator had taken her because of her weakened state. Two weeks later our neighbor called to tell us she was spotted by a caretaker but was emaciated and lethargic. We knew it was a miracle she had kept herself alive. We brought her to our barn and begin feeding her milk replacer from a bucket as she was too weak to suck. Since all she had been eating was range land grasses, we had to add chopped up grass to the milk to get her to eat.
Into her unmedicated morning milk we put 3 drops of Trace Minerals. Her evening milk includes 1 tsp. Dyna Pro and 1/2 tsp. Excel. She now drinks her milk without the addition of grass and grazes on our rich pasture between buckets! We call our little 3/4 Angus, 1/4 Charolais calf "Jumeau" (French:Twin), but her nickname is De Bomb!
—Debra L.
If you have a Dynamite Story you'd like to share with us, please send it to us here.
*The statements made on this page were given freely and are the sole opinions of the author. We always caution that one person's experience is not a guarantee of results. The statements have not been evaluated by the FDA and are not intended to diagnose, treat, cure, prevent or mitigate any disease. Dynamite Specialty Products takes a firm stance that our products always be used in accordance with the opinions and expertise of your trusted health care professional, doctor and/or veterinarian.
BACK TO LIVESTOCK TESTIMONIALS