Super Premium Dog Food
all natural, corn-free, wheat-free kibble
Man's best friend deserves only the best in a quality food. Dynamite uses the purest and highest-quality ingredients in our Super Premium Dog Food to meet the essential dietary needs for your dog. This superior kibble is made with select ingredients to ensure efficiency of digestion and nutrient intake while being free of common allergens, corn and wheat.
–    Hand-trimmed, USDA chicken
–    Fresh, low-ash lamb
–    Chicken cartilage, rich in natural glucosamine
–    Naturally preserved fish meal and salmon oil for essential Omega-3 fatty acids
–    All-natural prebiotics and probiotics to aid digestion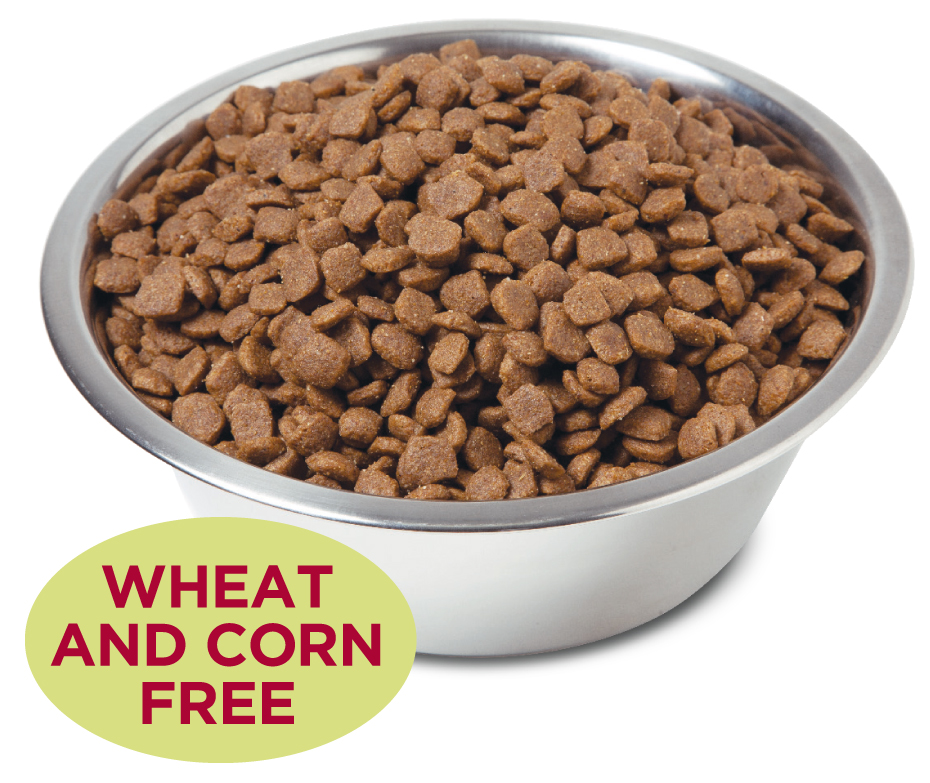 Super Premium Dog Food is made with a state-of-the-art, low-temperature, high-moisture process to assure all starch is cooked and to help preserve the natural proteins, minerals and vitamins in the ingredients. It is free of preservatives, ethoxyquin, mycotoxins and harmful chemicals of any kind.
Every batch of Super Premium Dog Food undergoes stringent quality control checks and random and periodic inspections by outside agencies, to ensure quality and safety. These programs cover feed ingredients, warehousing, pest control, maintenance, sanitation, sampling and lab analysis, GMPs, SOPs, HAACP and employee training, to name a few.
All products are tested by an outside agency for the presence of pathogenic bacteria before they are released for distribution.
Super Premium Dog Food is an ideal diet for all breeds of dogs in every life stage!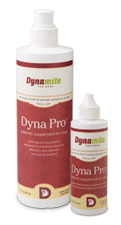 Transitioning to new food?
Make It Easy With Dyna Pro®!
Any change, even a subtle one, to a dog's diet can cause upset to their digestive system. Other factors such as stress, chemical wormers, vaccinations and antibiotics may cause a dog's gut to become an unfriendly environment. Proper digestive health depends on a thriving population of beneficial gut microbes. Dyna Pro contains prebiotics that support the ideal environment for good microbes thus aiding in proper digestion and utilization of food and supplements.
To order Dynamite products, please honor our system by contacting your individual Dynamite distributor who is trained to provide personalized assistance to address the unique needs of your animals.  Don't have a distributor? Call our customer service team at 800-697-7434.