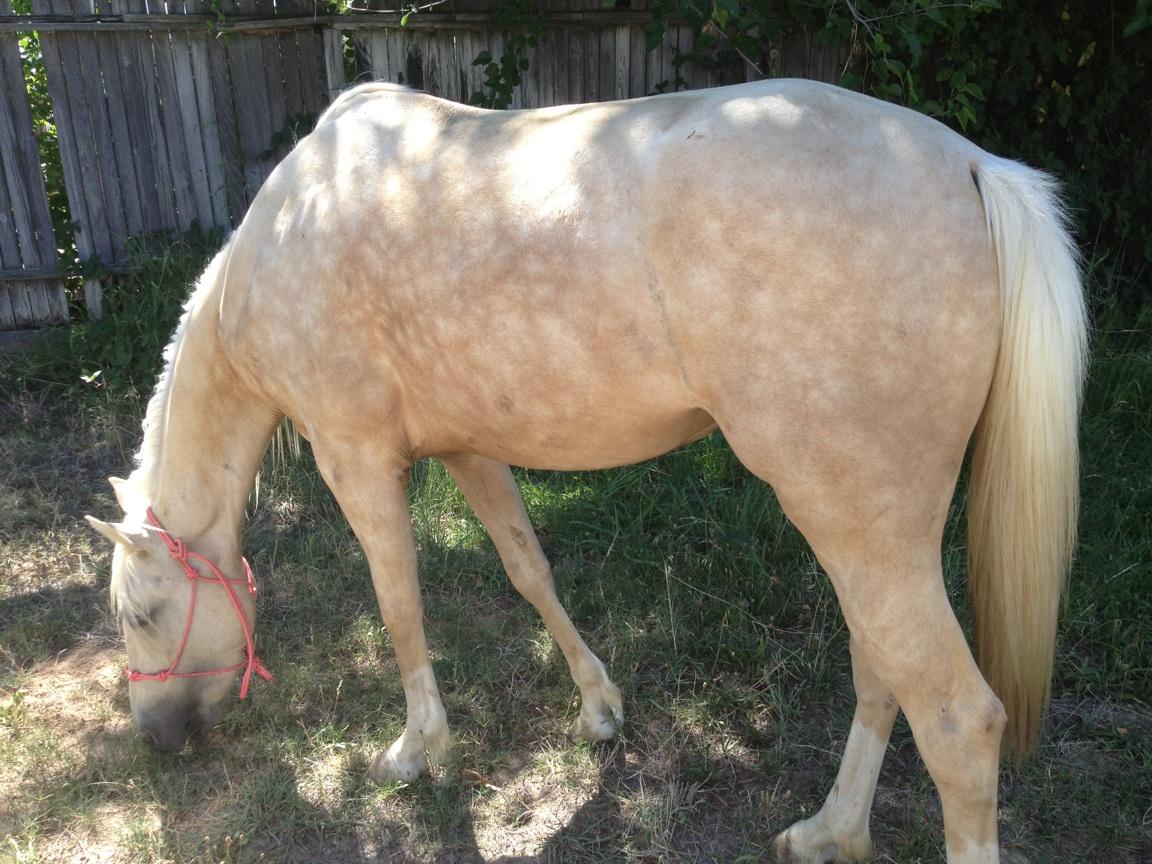 I bought a yearling about two years ago that was severely malnourished. I nursed her back to health and about a year later she started having chronic colic episodes. After her first severe near death experience and a $500 vet bill later I tried changing feeds, feeding schedules, and your common probiotic formulas. Less than two months later, she coliced again. And again a few months after that. After about $1,500 in vet bills and various remedies, I was totally stumped. Jennifer D. had just become a Dynamite distributor and kept telling me I should try Dynamite. I didn't know much about it so she explained how it worked and how she swore by it. So I purchased the small bottle of Dyna Pro®. Two months later my little quarter horse was looking a lot better. Seeing her less sickly made me feel as though I needed to continue with Dyna Pro. I bought the jug next and combined it with Dynamite Plus pellets and within two weeks my frail Palomino had put on weight, increased her appetite, and had a healthy dappled coat. Almost a year later and I haven't had any more colic scares! She's happy, healthy, and looks amazing! Don't let skepticism keep your horses from being as healthy as can be. Use Dynamite! – Samantha L.
Here are a couple pictures of "Bug" before Dynamite:
And here is "Bug" now after Dynamite. Check out that beautiful dappled coat!:
And one of our favorite pictures: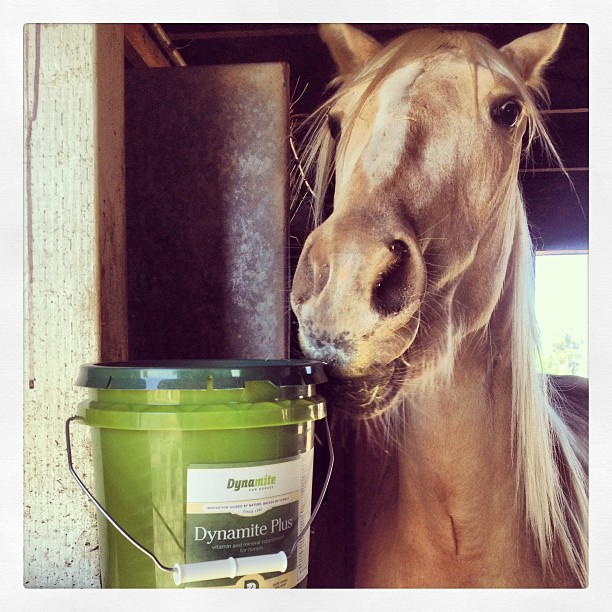 If you have a Dynamite Story you'd like to share with us, please send it to us here.
*The statements made on this page were given freely and are the sole opinions of the author. We always caution that one person's experience is not a guarantee of results. The statements have not been evaluated by the FDA and are not intended to diagnose, treat, cure, prevent or mitigate any disease. Dynamite Specialty Products takes a firm stance that our products always be used in accordance with the opinions and expertise of your trusted health care professional, doctor and/or veterinarian.