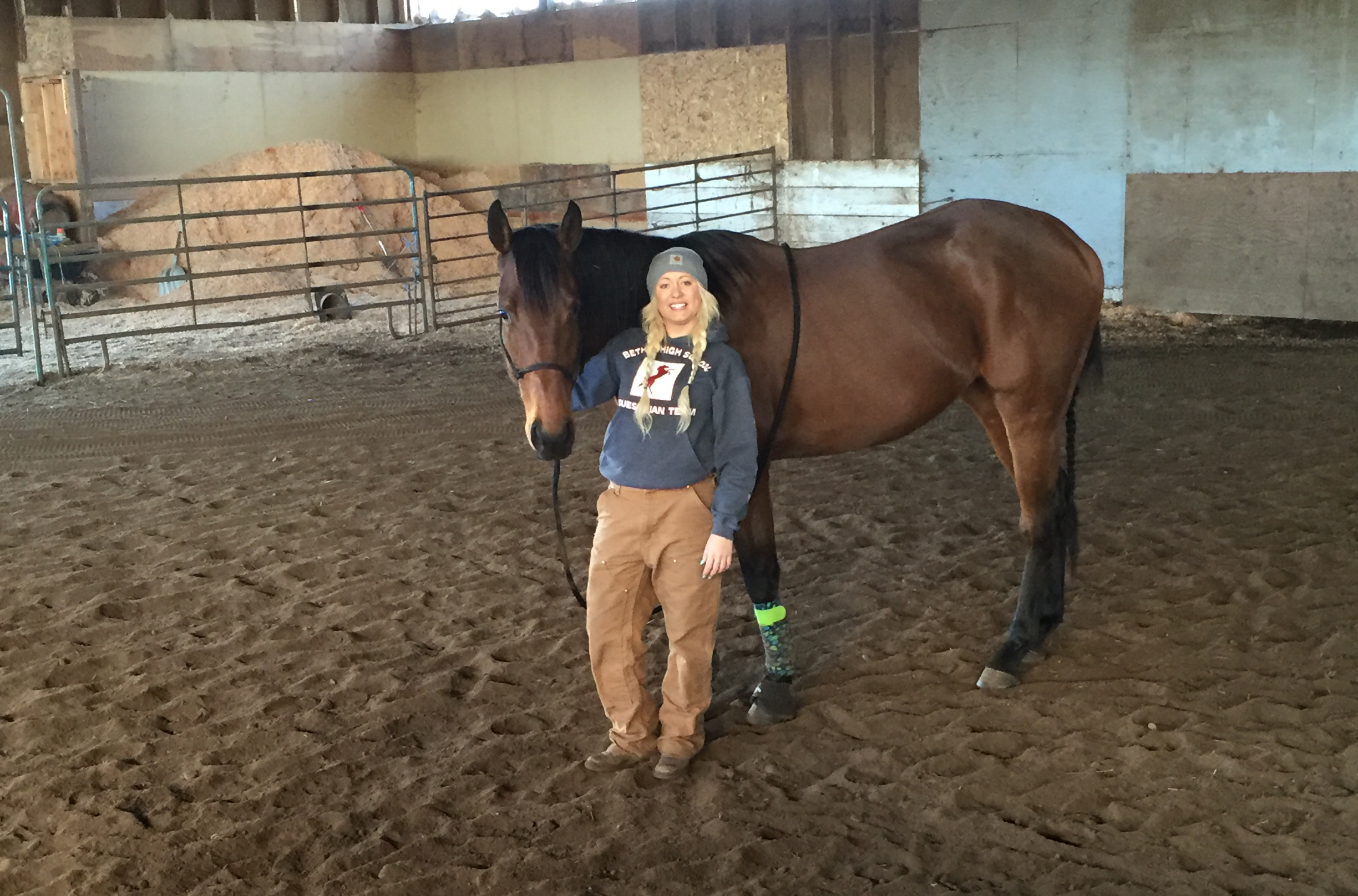 A little over 2 years ago I lost my best four legged friend Buster due to old age. Since then I had been on the fence about getting a horse and if that's a road I wanted to go down again.
Then I met him.
He was a huge 3-year-old Bay Thoroughbred Gelding that had been retired off the track due to a bowed tendon. When I asked what his name was I was told that his race name was Fools Game but that he didn't have a barn name. A few days later I brought home this huge nameless horse and my hands were full!
The first thing I noticed about him was his weight, his feet and the fact that he didn't have a name. It took me a few days before a name finally hit me, and while I was cleaning stalls I called for him and the name Riley came out. That was it, my big handsome boy Riley!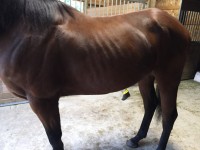 I noticed immediately that he was always hungry. When I first got Riley he was just out in the pasture eating hay. I had him for about 2 weeks before I knew that he needed Dynamite. I put him on Pelleted Grain Ration (PGR) 5 cups in the morning and 6 at night, 3 scoops of Dynamite, 2 pumps Dyna Pro, and 1 scoop of Dyna Hoof.
After only 2 weeks I saw such huge improvements of his physical and mental states. Riley now has solid stool, he has so much more energy, and he isn't so hungry all the time! He started filling out and his coat started becoming so shiny and soft. Even his mane and tail are growing! I have so much personal experience and such great success with Dynamite products I can only imagine how he will look in a year!
-Ashley McCabe
Distributor, WA