— Tonnage Orders are the best way to maximize shipping discounts —
Q: How do I place a tonnage order?
A: An order request or quote request can be placed on your EVO, on the "Best Bulk

Deals" Volume Order page. Also, group and single order tonnage forms are available on your EVO. You are welcome to fill one out and send it to orders@dynamitemarketing.com. Finally, you are welcome to place a tonnage order by calling customer service at 800-697-7434.
Q: What products are available for volume ordering?
A: Super Premium Dog Food, Premium Feline Cat Food, Dynamite Pelleted Grain Ration – PGR, and Alpaca Supplement.
Q: When doing a group tonnage shipment can each individual order be paid for and placed under the applicable distributor's account?
A: Yes it can. Each distributor pays for their own order, their share of shipping, and receives the points and PV for their order. However, one person serves as the coordinator and calls in each order with all the necessary information.
Between these 3 distributors there is a 1 ton of PGR but because they all put it under their own accounts they will each pay for their own quantities.
Distributor 1 – will pay for 10 bags PGR which is $260.00 = $26.00 per bag (plus shipping/tax)
Distributor 2 – will pay for 10 bags PGR which is $260.00 = $26.00 per bag (plus shipping/tax)
Distributor 3 – will pay for 20 bags PGR which is $380.00 = $19.00 per bag (plus shipping/tax)
Q: Can multiple credit cards be used for one order?
A: Only 2 credit cards can be used per order per distributor. Retail customer cards cannot be charged the wholesale price.
Q: Can the carrier drop off at multiple locations?
A: No. In order to get the freight break it must be delivered to one location.
Q: Do I need a fork lift to get the pallet off the truck?
A: You can use yours or the Carrier can provide a lift gate (tool on the back of the truck that will lower the pallet to the ground). Some carriers do charge for a lift gate service.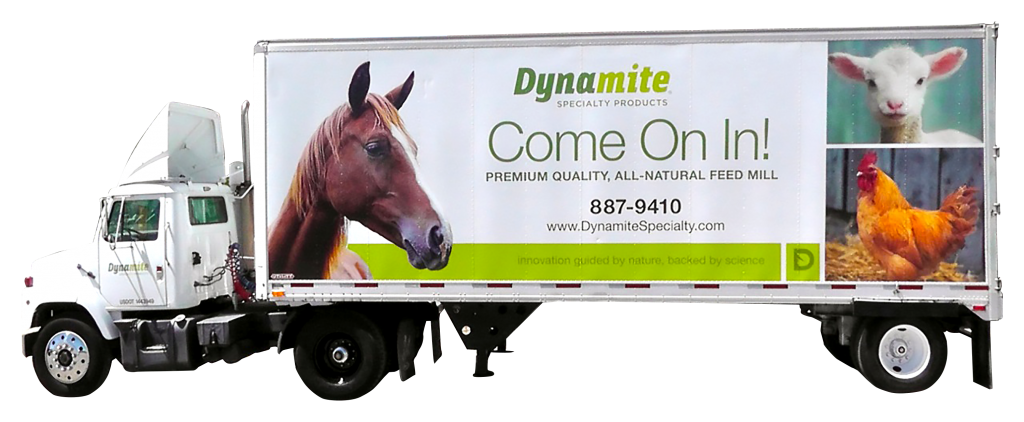 Q: Do I need to be home when the delivery arrives?
A: Yes, someone needs to be there to receive the order. Sometimes damage can happen in transit and you, as the consignee, will need to notate the damage on the delivery receipt. Make sure you check the entire shipment for damage AND note it on the delivery receipt. When damage is not noted on the delivery receipt it makes it much harder to win a damage claim.
Q: What if I can't be there for delivery?
A: Anyone (over the age of 18), you authorize, can receive your shipment with your approval. When the carrier calls to set up a delivery time, let them know and they will give you instructions on their requirements. Remember: when no one is there to receive the pallet and there is damage you might not get reimbursed.
Q: What happens when there is damage on my pallet?
A: Before the driver leaves make sure his delivery receipt says there was x amount of bags damaged during transit. Damage must be noted on the delivery receipt. Take photos (even if the driver takes photos)! Call the customer service department at 1-800-697-7434 and report the damage to Dynamite. We will file the claim with the carrier. Photos can be emailed to info@dynamitemarketing.com.
Q: What if damage is not notated on the delivery receipt?
A: When damage is not notated on the delivery receipt the carrier considers it a clear delivery and they are released from any liability. However, Dynamite will do everything they can to get a claimed filed, but in many cases the claims are not approved or we only get reimbursed for part of the damage.

Q: How do I get reimbursed for damage on the pallet when it is notated?
A: There are a couple different ways. You get to choose:
Dynamite can issue a product credit on your account to be used on your next order.
Dynamite can ship the replacement bag with your next tonnage order.
Dynamite can issue a credit to your card on file for the damaged bag(s) and the shipping for the damaged bag(s). You will not receive PV for the credited items.
In some cases Dynamite can send a replacement bag out.
Q: Can I mix the pallet with different items?
A: Yes. Any product we can get on the pallet can be shipped. Mix and match all you want. 300 volume items will still ship for free even if included on the pallet. That amount will be deducted from the pallet freight price. There is some total pallet height and weight restrictions but they are rarely an issue. The tonnage department will notify you if there is an issue.
Q: How long will it take before my order ships?
A: Dynamite has up to 72 business hours to get an order scheduled to ship out from our warehouse. Group tonnage and AK or HI shipments need to be submitted at least 5 business days before you need the shipment to leave Dynamite. Typically the process is quicker but be sure to plan ahead! Orders are processed in the order they are received. Tonnage orders will never go out on the same day they are ordered. Once the order is processed our shipping department must build and securely wrap the pallet before scheduled pickup.
Q: I live in Alaska/Hawaii/Canada…can I order tonnage?
A: Yes! The quoting process does take a little longer for those locations but we can send bulk shipments to any of those areas. Canada requires special paperwork and forms depending on what is ordered and who is brokering the shipment.
Q: How is my shipping price calculated?
A: Once the order is placed Dynamite is able to evaluate the weight and dimensions of your order. Our tonnage coordinator pulls quotes from a variety of different carriers to find the distributor the best price for their shipment.
Q: What if I want to make changes to my order?
A: Once Dynamite has received the order you can make changes only if the order has not been processed and completed. However, keep in mind that making changes can incur a delay in the time it takes for your order to ship.
Why Would I Want To Be a Group Tonnage Coordinator?
We understand the person who organizes group shipments and calls in ALL of the orders for the group (the coordinator) is donating their time to benefit others as well as themselves. Dynamite believes the tonnage coordinator should be thanked for their efforts. If the group tonnage process is correctly followed the coordinator always receives 10 percent off their personal freight costs.
Start a Group
Order on your own or organize a group. A group order can help you save you time, money and frustration. A tonnage group is multiple distributors and/or customers getting together and combing their orders. When these items are combined into one shipment, everyone saves on the price of shipping.
Here are some helpful hints in how to get you started:
Begin by finding people in your area. Contact your downline and upline to locate others who currently order and would be interested in working in a group to get a better price on shipping. Or, use our "Find People in Your Area" link, located on the home page of EVO.
Contact these people via phone, text or email to find out if they might be interested. Find a place where the order can be shipped but keep in mind that the entire order must all ship to one address. Dock pick-up is also an available option. Things to consider include whether you have a place to temporarily store the shipment. Can someone be there to meet the freight company? Do you need a lift-gate or do you have a forklift on site to lower the pallet to the ground?
If you are the group coordinator, we have made your job easier with our Group Tonnage Order Form found in your EVO under the Resources Tab, Library, Order Forms and Price List section.
Set two dates: One for the date orders are due, a second for the date the order will be submitted to Dynamite. Remember tonnage orders can take up to 72 business hours to process and prepare for carrier pick-up. Send out an e-mail informing every one of your plans to order and the chosen dates and requirements.
After you have collected all of the information for each group member's order (including last four digits of the credit card number on file and the CVV code), call Customer Service at 1-800-697-7434 to place the order. You may also place your order online by clicking the Best Bulk Deals – Volume Orders button and following the "Place an Order" link. If you'd prefer a freight quote before placing your order, click on the "Get a Quote" link.
Once the order is completed the system will generate an email with your invoice, including your shipping total and notes about the shipment. Once the order has shipped you will receive an email shipping confirmation which will include your Pro number (tracking number).
Once the order has been received it is the group coordinator's responsibility to make sure all members of the group are notified and receive their order in a timely manner.