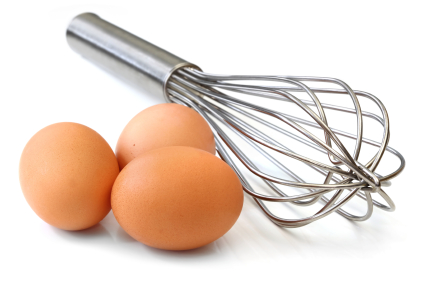 180 Protocol Approved Recipe
Pick Your Poison Challenge  |  2013
Makes 12 mini quiches
8 eggs
1/2 cup water
1/8 tsp NTM Salt
1/2 tsp freshly ground pepper
Approx 3 cups protocol-approved vegetables* (spinach, mushrooms, onions, asparagus), chopped fine
1-1/2 cups protocol-approved protein (chicken, crab, shrimp, lobster), cooked and diced
Fresh herbs (chives, parsley, basil, garlic), minced
Preheat oven to 375°.
Whisk together eggs, water, salt and pepper. In a separate bowl, combine vegetables, protein, and herbs, and stir to mix. Fill each cup of a non-stick, regular-sized muffin tin with vegetable mixture. If you are worried about the quiches sticking you can use muffin papers to line the pan. Pour egg mixture on top of vegetables until cup is 3/4 full (max).
Place muffin tin on center rack of oven and bake 25-30 minutes or until tops are slightly puffed and golden. Allow to cool slightly before removing from muffin tin.
*NOTE: depending on what veggies you use, you may want to cook them first to reduce some of the water.