We recently came across an article by The Whole Dog Journal on Understanding Canine Allergies and were reminded of a common question our distributors receive:  "What can I do for my dog's constant paw, ear, and skin scratching?" Our distributors know that persistent itching on dogs are classic symptoms of allergies. The most common allergy symptoms in dogs are intense scratching and licking, especially on the face, feet, trunk, limbs and genital areas, as well as red, watery eyes.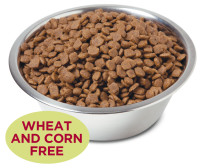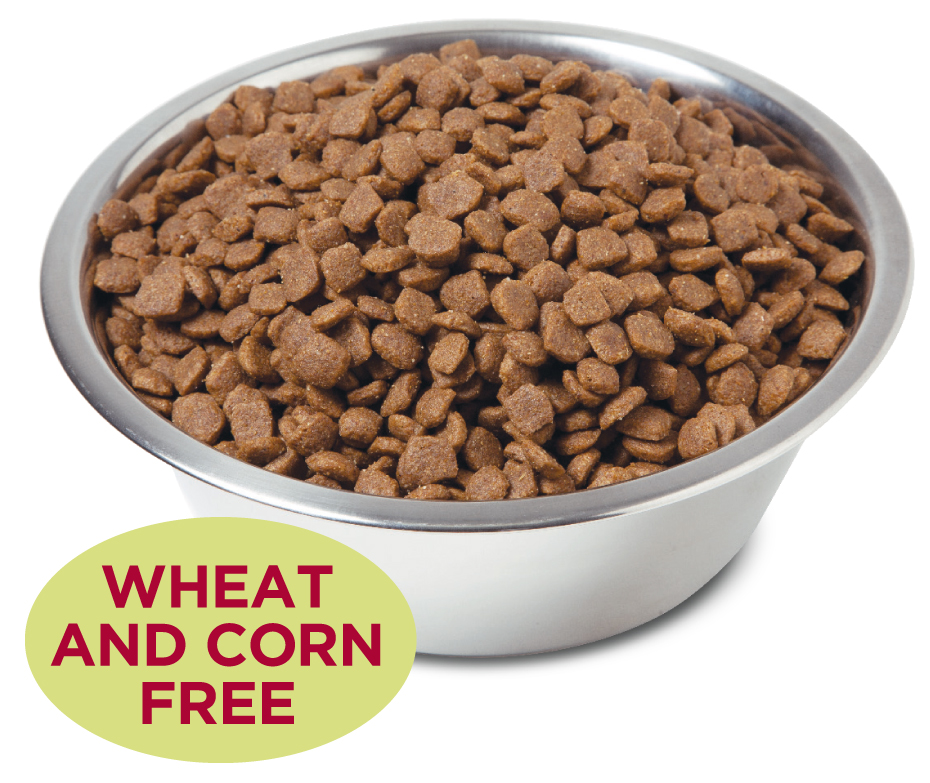 To address allergies in your dog, you must look first at their basic nutrition. What is in your dog's food? Most commercial dog foods contain large amounts of wheat and corn in order to bond the shape of the kibble. Food intolerance and food allergies are commonly triggered by exposure to wheat and corn in the diet with repeated exposure likely leading to severe hypersensitivity. For this reason, we use a simple starch, tapioca, as a binding agent in our wheat- and corn-free Super Premium Dog Food. This superior formula is made with fresh, high-quality ingredients for optimum nutrition, digestion and immune support for your dog.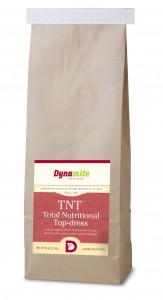 In his article, Dr. Randy Kidd offers holistic solutions to canine allergies such as applying a spritz made from a tea brewed from calendula flowers several times a day, directly to the affected area. We love this advice and would suggest adding Release™ as a temporary relief solution. He also shares that the key to treating allergy symptoms is fixing a compromised immune system. We couldn't agree more!
One of Dynamite's best-selling dog supplements, Canine TNT (Total Nutritional Top-dress), provides foundation nutritional support for the immune system. Using quality vitamins and minerals, enzymes, bionutrients, chlorophyll, sprouts, chia seed and even medicinal mushrooms, Canine TNT supports the overall health of the animal and promotes detoxification which will naturally assist the immune system, which controls the allergic response. Transforming the dry powder into delectable gravy is a snap. Simply sprinkle Canine TNT over your dog's food, mix in a little water, stir and serve. Canine TNT is the perfect addition to Super Premium Dog Food!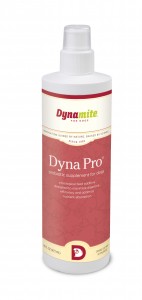 Another key component of  strengthening an animal's immune system is maintaining a strong digestive system. Every animal's well-being is directly affected by the overall health of their digestive system. All animals are intended to have a gut full of naturally-occurring bacteria (microbes). These good microbes are responsible for much of the digestive process including the production of vital enzymes which help break down and assimilate food. They also assist in vitamin production for the animal and neutralize toxins and by-products of digestion. Because of this, we recommend using one of our foundational products, Dyna Pro®, daily as maintenance and to promote your animals' ongoing health. Dyna Pro is a prebiotic designed to nourish the natural, good, gut bacteria creating an ideal condition for them to multiply and thrive. Over the years, environmental toxins have increased, food quality has decreased, and stress remains high, all of which affect the digestion and physiology of animals. These factors all contribute to the daily need for Dyna Pro. Read one story of how an owner used Canine TNT and Dyna Pro to help his 9 yr. old American Bull Dog who had been battling severe allergies. For more information on Dyna Pro, watch our YouTube video here. 

To order Dynamite products, please honor our system by contacting your individual Dynamite distributor who is trained to provide personalized assistance to address the unique needs of your animals.  Don't have a distributor? Call our customer service team at 800-697-7434.