Kristie K.—April's Distributor Highlight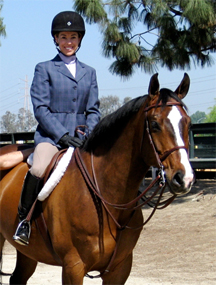 Kristie K. from California is the recipient of our monthly distributor highlight! She's only been a rep for three years, but she hit a home run in April by being a top seller AND advancing to Director! Congratulations, Kristie! Here are some secrets of her trade, straight from the horse's mouth.
Favorite Dynamite Product & Reason Why: Every product has its own time and place, but personally, I'm most grateful to every product containing Magnesium: Tri-Mins, Premium Magnesium, Equine TNT, Easy Boy, and Easy Balance. Magnesium is the best for reducing tension physically and emotionally, it's been a real life changer for me. Type "A" personalities like myself need more, as a rule too, and deficiencies are linked not only to depression, anxiety and difficulty sleeping – but also to heart attack and stroke, which runs in the female side of my family. So glad to break this tradition! What a revelation it's been! (My husband is really happy about the mood-enhancing benefits of the discovery too. He ALWAYS knows when I forget to take my vitamins!)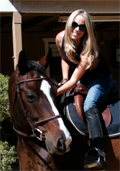 Best advice for other distributors:  Do your research. For me it's not enough to know that something works. I have to know WHY it works. I spend so many hours researching and learning about the role of vitamins and minerals in our health, and our animals' health, because it all fascinates me. There are countless published studies on the process of chelation, the immune importance of SOD, magnesium's role in heart health, MSM's role in allergies, etc. Soak it up! Also, take before and after pictures! It was when I saw before and after photos of Dynamite horses looking better in their 20's than they did at 9 years old that I knew I had to make the switch for my own horse, Tristan.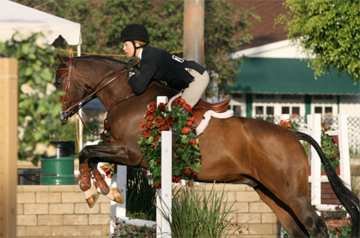 How have you made your Dynamite Business successful: For me, it's not a business so much as a quest and passion to help others. I have a separate career, this started as a personal journey that has simply taken on a life of its own due to an authentic desire to help friends and family feel better, live longer, and maximize their pets' health and lives. I share what I've learned because I want other people and their animals to thrive and get beyond the limitations poor diets place on our bodies and our spirits. Out of that simple passion (or should I say obsession?) I've connected with others who ask for my help to feel better and do better by their animals too.
My best advice? Be informed, be passionate, and be of service.