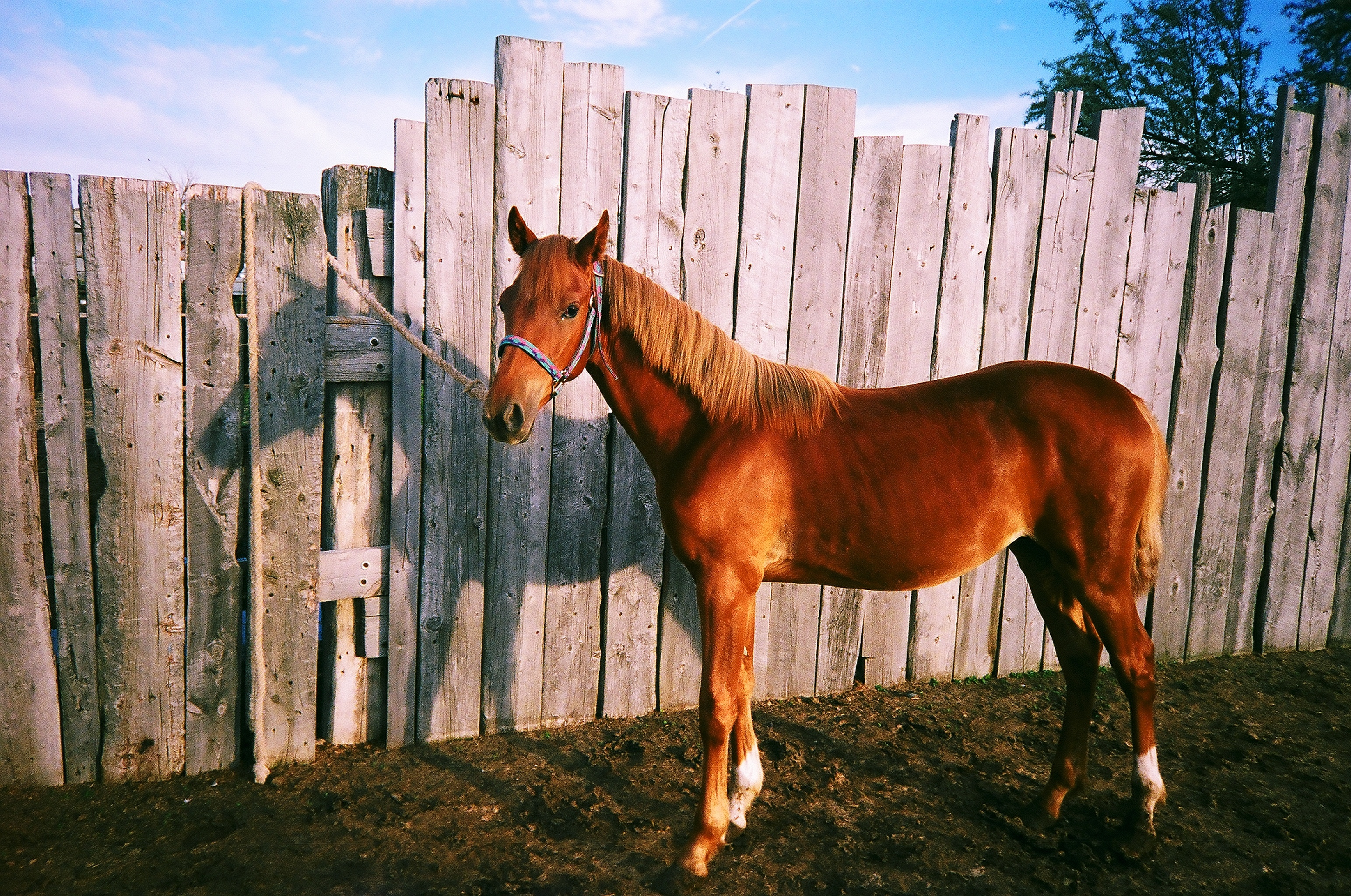 I bought this Kentucky Mountain Filly when she was about 6 months old. She looked fine when I bought her but this was in March and she still had her winter coat. I had noted that she was being fed straight alfalfa and was on a dry lot. I didn't think too much about it at the time. She was delivered to me and had a cut on a hind foot that occurred from the transport. I was shocked when I took a picture of her a week later. I had put her on grass hay and did not realize how much water weight she had from the alfalfa. She was eating well on the grass hay so it wasn't that she was not getting food. She also had some mange type parasites that I discovered while trying to brush her and large patches of hair started coming off. I used the Wound Wash and Dyna Shield on it, whatever I had handy at the time to get rid of them. I had started her off with the Dyna Pro and then got her on to the Dynamite vitamins for horses. She was given free choice minerals and salt. She also started showing signs of needing a worming after I had her for about 2 weeks I put her on the Herbal Tonic.
In figuring the dates out, I am sure she was only on her dam until maybe 3 months old and then was transported to Montana and put in with a bunch of other weanlings and all on straight alfalfa. I kept her on the Dynamite basics, adding the Super ACV as the weather progressed into spring. I show people the before and after pictures show people the before and after pictures and they can't believe it's the same horse. My landlord who has dealt with buying and selling horses for over 50 years told me that if he hadn't seen it with his own eyes, he wouldn't have believed it was the same horse. He also said that he would have never bought a horse that looked like she did, he would have just shot her if he had her…. I did not spray her with anything to make her shine, that is just the sun hitting her. In fact, I didn't even brush her when I took this picture and she is in a dirt lot.
—Wendy McComas Distributor, Montana
If you have a Dynamite Story you'd like to share with us, please send it to us here.

The statements made on this page were given freely and are the sole opinions of the author. We always caution that one person's experience is not a guarantee of results. The statements have not been evaluated by the FDA and are not intended to diagnose, treat, cure, prevent or mitigate any disease. Dynamite Specialty Products takes a firm stance that our products always be used in accordance with the opinions and expertise of your trusted health care professional, doctor and/or veterinarian.