SHAYLA PASKETT
Serenity Horsemanship
&
"Phoenix"
Rescued Mare (Recently Adopted Out) 2018


On Jan 20th 2018 at 8pm we picked up our new rescue mare. She was terrified at the sight of humans and tried to jump over 5 ½ ft panels to get away in the process of getting her contained. We were her last hope of a chance at life and it took us nearly 3 hours to get her safely in the trailer.
Once we had her home she settled into her new pen the best she could for the evening. The following morning she was pacing in circles to the point she was making ruts in her pen from the amount of anxiety she had. She continued on for a couple of days until we introduced her t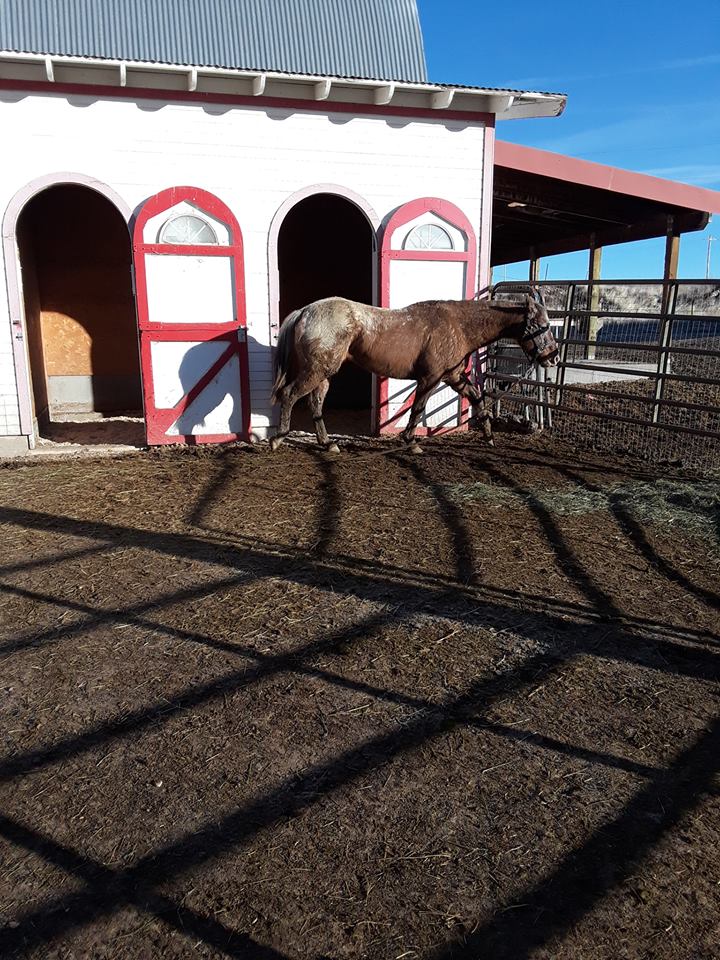 o Dynamite products.
On day 3 of the mare's rehab we started her on PGR, Dyna Pro and Free Choice minerals. She went for the 2:1 several times instantly and over the next several days consumed most of the free choice minerals except the Izmine and 1:1 (she was on grass hay only).
Going into the 2nd week on the free choice minerals, PGR and Dyna Pro she was no longer pacing and seeming concerned about our presence, in fact she would whinny and nicker out to greet us any time she saw us coming. Over the following days she would approach us in her pen and let us touch her all over and eat from our hands. Her demeanor changed drastically into a very willing horse instead of thinking she needed to fight for her life. I noticed she started to consume the Izmine more in her free choice supplements over the last week (maybe due to weather changes?).
Feb 18th 2018 She found an adopter that fell in love with her sweet personality. In just exactly 4 weeks the mare went from extreme anxiety to a very willing and happy horse. She allowed her new adopter to lead her right into the trailer a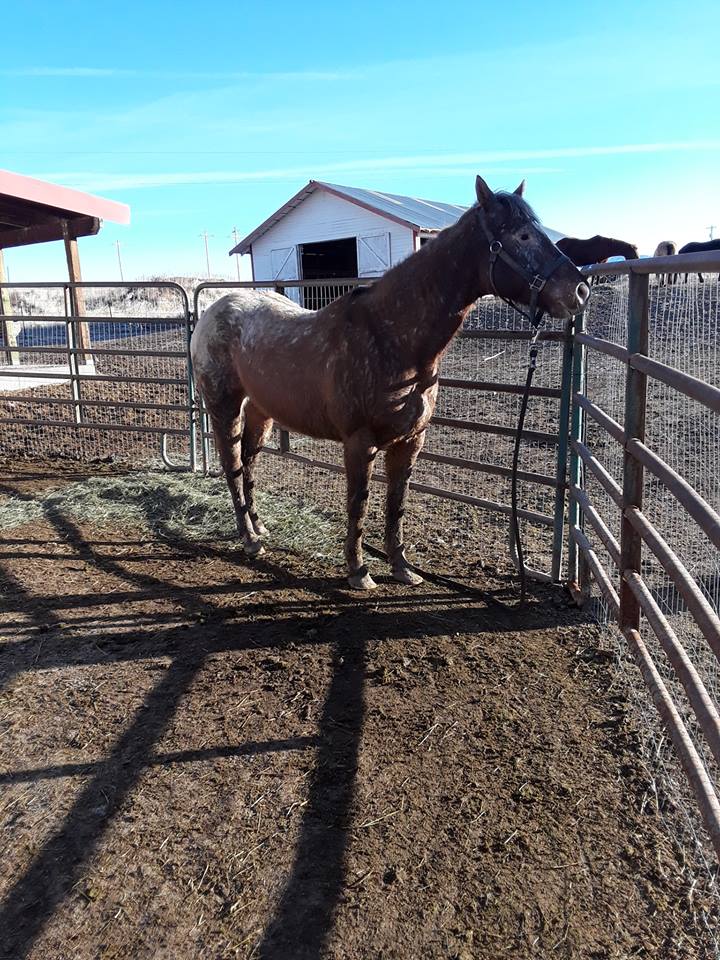 nd head off to her new home where she will be used all over a ranch to guide trail rides for their business and also used in their local horse play days.
Thank you so much for helping Phoenix out with Dynamite products. I know she wouldn't have progressed that quickly without them.
"Once we had her home she settled into her new pen the best she could for the evening. The following morning she was pacing in circles to the point she was making ruts in her pen from the amount of anxiety she had. She continued on for a couple of days until we introduced her to Dynamite."
See BEFORE video below of her pacing… pacing…pacing…