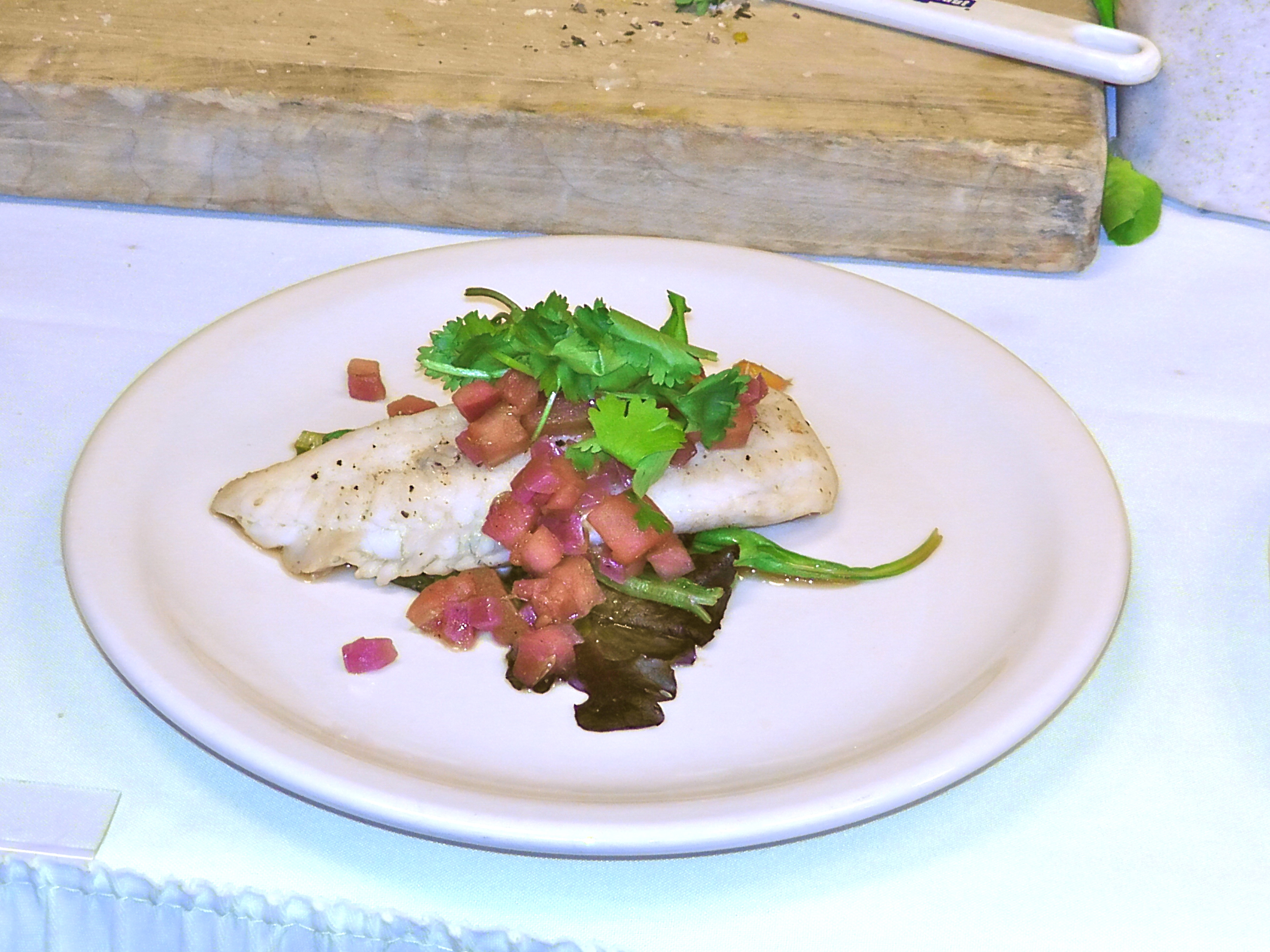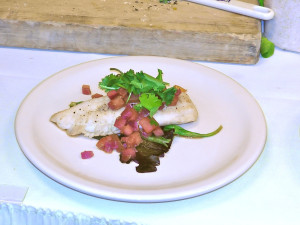 180 Protocol Approved Recipe
Spring Conference 2012  |  Chef John Berryhill
Cucumber water
1 tilapia fillet
handful of leafy greens like spinach, swiss chard, beet or mustard greens
NTM Salt and pepper
Fruit Chutney:
1 apple, chopped
½ cup pineapple, chopped
1 orange, chopped
½ medium red onion, diced
2 tablespoons Super ACV
Stevia
½ cup blueberries
For chutney, sauté apple, pineapple, orange, and red onion with flavored water and Super ACV [add water when needed throughout] for about 5–7 minutes. Remove from heat. Add a pinch or two of Stevia to taste, then add blueberries. Let chutney set covered in refrigerator for up to 2 hours.
Heat non-stick pan on medium heat. Salt and pepper tilapia. Spritz pan with cucumber water and add tilapia, and cook for 3 to 4 minutes on each side or until fish flakes with a fork. Remove from pan and let rest. To same pan add greens, and let wilt in a pan. Add cucumber water spritz as needed to keep greens moist. Salt and pepper to taste.
Plate wilted greens, top with tilapia, and then chutney. Garnish with chopped cilantro and serve.
To learn more about the Dynamite 180 Program click here.