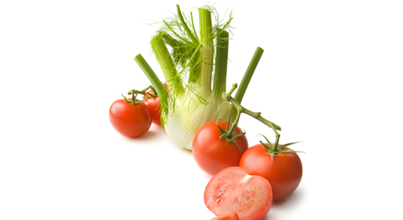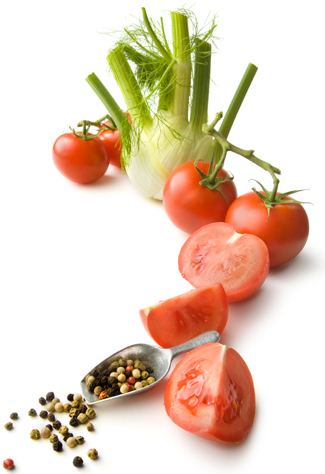 180 Protocol Approved Recipe
Pick Your Poison 2013  |  Adapted from Bon Appétit,  Jan. '11
3½ cups onions, chopped
2 celery stalks, chopped
2 medium fennel bulbs with fronds; bulbs cored, thinly sliced, fronds chopped and reserved
3 large garlic cloves, minced
2–14½-ounce cans diced tomatoes in juice
2 cups (or more) vegetable broth
8 ounces fresh crab meat, picked over
NTM Salt and pepper
Heat ¼ cup stock in heavy large pot over medium heat. Add onions, celery, fennel slices, and garlic. Sprinkle lightly with salt and pepper. Sauté until onions, celery and fennel are tender, stirring often and adding more stock if needed, about 15 minutes. Add tomatoes with juice and 2 cups broth and bring to boil. Reduce heat, cover, and simmer until flavors blend and vegetables are very tender, about 15 minutes. Stir in crab meat and add more broth by ¼ cupfuls to thin soup, if desired. Simmer until heated through, approximately 3 to 4 minutes. Season soup with salt and pepper.
Divide soup among bowls. Sprinkle each with chopped fennel fronds.
Shrimp Alternative
10-12 raw, medium-sized shrimp, shell on
Prepare by rinsing shrimp well and removing and saving shells. Devein shrimp if necessary. Add shrimp shells to a medium stockpot and add 2½ cups of water. Bring to a boil then reduce heat, cover and simmer for 15 minutes. Remove shells but keep stock. Follow recipe as normal but use shrimp stock in place of vegetable broth. In the last 6 minutes of cooking, add shrimp and cook until pink and tender.