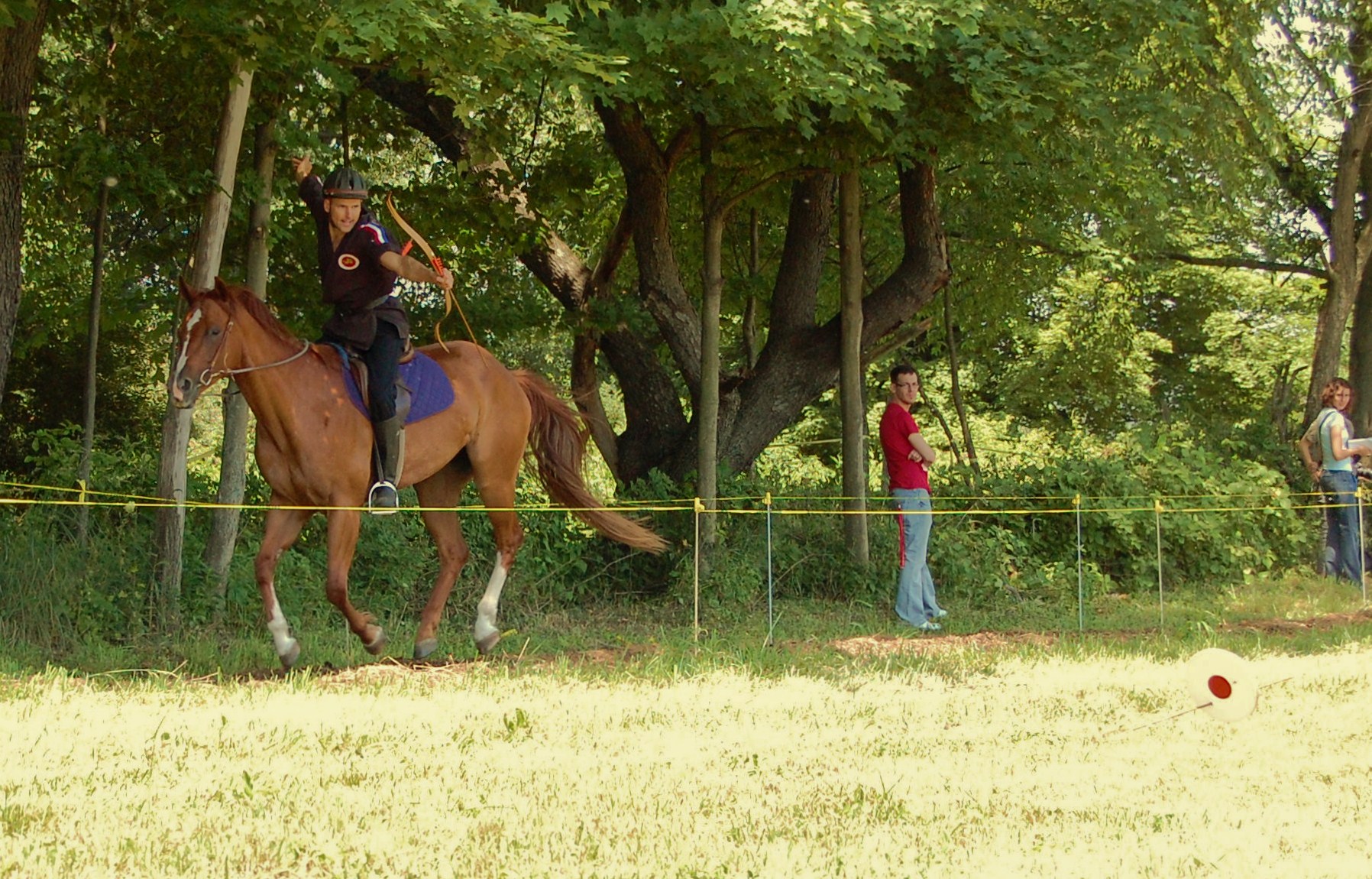 This month's highlighted distributor is Scott L. out of Connecticut. He started his distributorship in 2012 and currently ranks as a Director. For the last 20 years, Scott and his wife, Dawn, have run Tae San Taekwondo and Yoga Academy, which also provides after-school care for kids. Since 2003, he has been active in mounted archery and has started training people at his house. Scott attributes a great deal of his success to his mom who introduced him, at a young age, to holistic nutrition and preventative medicine. As a cancer survivor, she taught Scott that proper nutrition and supplementation can heal the body and create balanced health for humans and animals. Scott knows that he must take care of his own health before he attempts to help others with their health. Every day, Scott lives by the quote that hangs up in his studio:
 "We cannot hold a torch to light another's path without brightening our own."
His Dynamite distributorship has exploded in the last year due to his continued passion for Dynamite products and his vision for improving the lives of all creatures. He recently took some time out of his busy schedule to answer a few questions for us.
What made you want to become a distributor?
Everything about Dynamite resonates with me. I was introduced to Dynamite products without ever thinking about being a distributor, but everything changed after I started using the products. In 2011, I asked Dynamite Bronze Director, Cathy L., to assess a horse I wanted to purchase for mounted archery. Stuey and I had a special connection on our very first mounted archery run, but I was concerned about several health issues he was facing. He was food-aggressive, malnourished and had bad feet. Cathy saw the connection we had and also a solution to his poor health. She recommended I give Stuey Dyna Pro® and within a short, two-day period, I saw a positive change! I incorporated a few other Dynamite products within the year, including Dynamite Plus™ and Free Choice Minerals, and saw more great results. Stuey is in great health now and won 1st place in 2012 at the 4th Annual Little Neshannock Mounted Archery Competition in Pennsylvania! Around that time, Cathy asked me if I was interested in becoming a distributor. Since saying yes, I can't keep product on the shelves fast enough!
What has allowed you to grow your business so fast?
I started by introducing Dynamite products to my friends. I quickly realized that most of my horse friends had dogs. Dawn and I hosted a table at small, local event selling both equine and canine products, which proved to be quite profitable for us. Although Dynamite offers a variety of supplements, the question I often get is "What kind of food does Dynamite have?" That has prompted me to always have a lot of Super Premium Dog Food, PGR (Pelleted Grain Ration) and Premium Feline on hand. I now order them by the pallet.
What's next on the horizon for you?
I am like a kid in a candy shop with all of Dynamite's products. It all feels new and exciting. I want to try more products and introduce them to my customers and downline. For now, however, I may need to expand Tae San Yoga, as it is being taken over by pallets of dog and cat food! Dawn and I laugh all the time about the fact that our customers come to our studio for their exercise and for dog food. We couldn't be happier with our success!