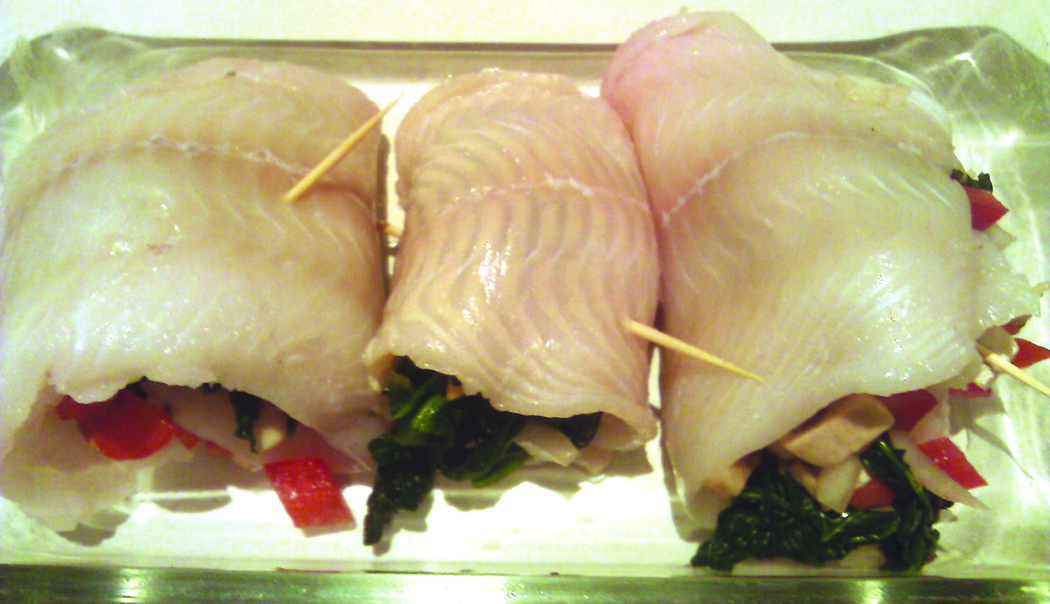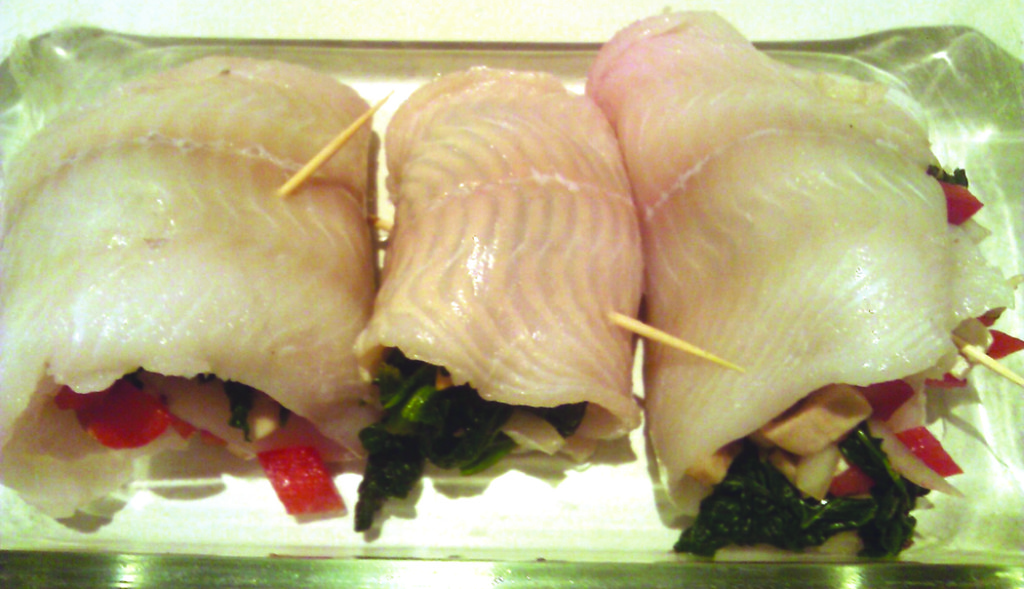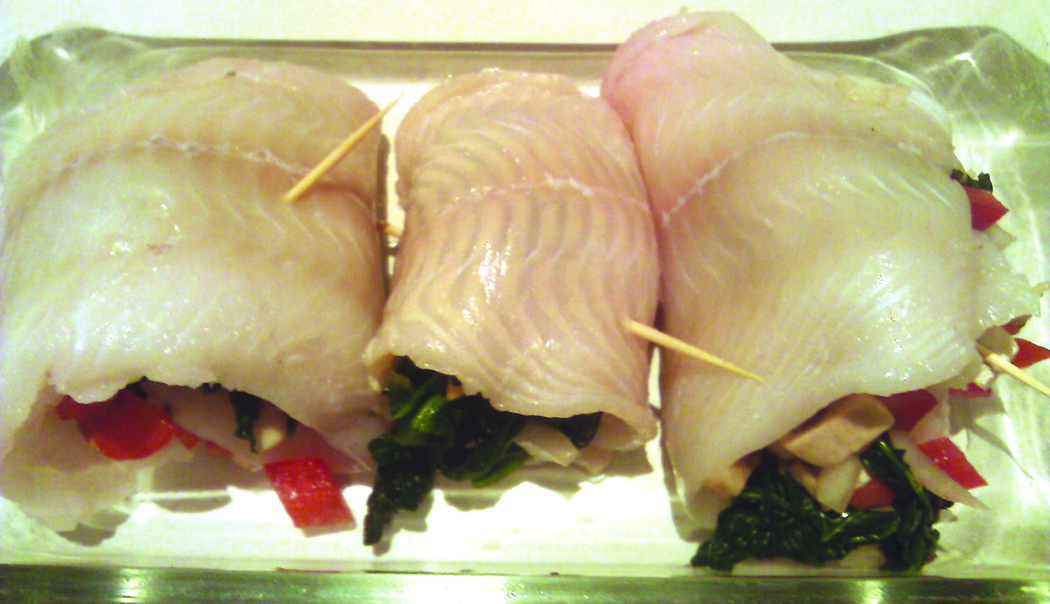 Fit For Fall 2012 | Amy Ignatius
4 flounder fillets
½ bag fresh spinach, rinsed
½ lb fresh mushrooms, thickly sliced
½ onion, rough chopped
salt and pepper
other spices such as paprika or dill
Preheat oven to 350°F.
In a large sauté pan add onion, mushrooms, and a little water and cook over moderate heat for 5 minutes until softened. Add spinach and let wilt. Add salt, pepper and any other spices to taste. Turn off heat and set aside, cooling slightly.
Lay flounder flat, spoon ¼ of vegetable mixture on each fillet about ⅓ from the edge Roll up the flounder and secure with toothpick. Place in small baking pan. Cover with foil and bake for 20 minutes. Makes 4 servings.